Leadership & Executive Communication , Training & Security Leadership
How to Lead When Your Superheroes Need a Superhero
Cyber Executive Kerissa Varma Says a Leader Should Be a Human, Not a Terminator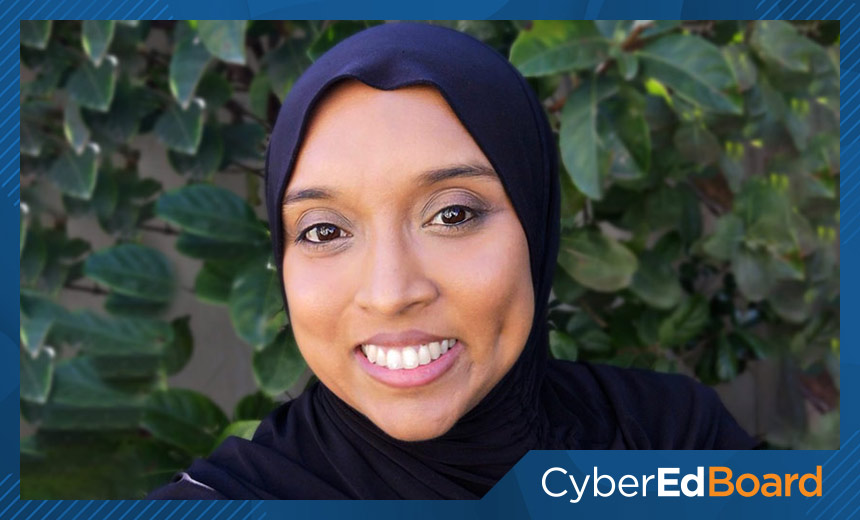 In this series of articles, I will take a look at strategies that have helped my teams - and helped me - quite a bit over the years to not just survive a stressful environment but thrive in it.
See Also: Live Webinar | Breaking Down Security Challenges so Your Day Doesn't Start at 3pm
In a space that is always switched on and always being stress-tested, how do you make sure your people are taken care of?
Our jobs are demanding. They are pressurized, time-sensitive and sometimes very challenging. Ask any cybersecurity expert why they work in this field and they are likely to tell you that they love safeguarding people, love the vast exposure across an organization and love the rapidly changing landscape. I doubt anyone will say that they love the stress-free, calm and peaceful work that they do.
In a space that is always switched on and always being stress-tested, how do you make sure your people are taken care of? To be honest, there are no silver bullets. In fact, you are probably asking how you can achieve this for yourself!
How to Be Human
The first question we should be asking ourselves is: How do we be human? You would think having been born and raised as humans, we would have no issue showing up in our cyber roles as human, but unfortunately it's not always the case.
Many years ago, when I was a deep cyber techie, fresh out of university with only a few years of cyber experience under my belt, we had a weekend-long hardening change for a critical and complex application, and something happened that I would remember for my entire career.
It remains etched in my mind not because of the complexity of the change, the lack of sleep it caused me, or the pressure of the impact we could inflict if we got it wrong, but because a colleague's wife got ill. She was so ill that she needed to be taken to the hospital. When my then-manager found out about her illness, he insisted that my colleague come into work to continue his shift in the change roster.
I was horrified. I didn't realize it then, but looking back, that action by him made me so angry and disappointed in my then-manager. I don't think our relationship was ever the same post that, even though the incident didn't directly involve me.
Be a human leader. It's as simple as that. Your team is often under severe pressure at work, so don't inflict unnecessary stress that can be avoided. My top three tips to achieve this are:
1. Don't just encourage balance; model it.
I will tell my team that I am taking calls on my phone for the next half hour while I am doing the school run, or give my daughter a quick hug when she pops her head into one of my meetings. We are all humans, not robots. Normalize being human and set a good example. Model that it is not just acceptable to have priorities other than work - it is necessary.
2. See the person; value the human.
During a workweek, most of us spend more time with our colleagues than we do with our families. It makes sense then that we take time to value the people we work with as people and not just for the outcomes they can produce.
I am not saying outcomes aren't important - I am the first to let my team know when they haven't met my expectations - but I am also a leader who knows that, as humans, we are going to have good days and bad days. So I model that it is OK to be irritated at the way something is done and to voice concerns because, as humans, sometimes all we need is a place to vent before we can scale the greatest heights.
3. Not everything is urgent; take time to breathe.
Yes, you are going to have days that are intense, where you are working through the night, but when Rome is not on fire, put your ego aside and allow people some space. Humans need space to wonder, imagine and reinvent. When you give it to them, you'll be surprised at the positive change you'll see in both morale and productivity.
I started up a home garden during lockdown, and between meetings I take a walk outside and look at the carrots or the strawberries and let my mind wander. Something amazing happens then - I solve problems, or I work on problems that have been worrying me. If your team is run ragged all the time, if you are not allowing them the time to "smell the strawberries," you are likely not getting maximum value from your people.
Build a bond that helps both you and your team weather cyber challenges with commitment, trust and passion.
By having a team that understands you care about them as humans - as people with all their complexities and challenges - you build a bond that helps both you and your team weather cyber challenges with commitment, trust and passion. You will all work not because you are forced to, but out of sheer respect for each other.
In that situation many years ago when my colleague's wife was sick, he told the manager, "I'm sorry. I'm not coming in. I am staying with my wife." The rest of us rallied around him and picked up the slack.
And while the system hardening completed without a hitch, the biggest success that came out of that experience for me was the start of understanding the type of leader I wanted to be - not a terminator, but a human.
CyberEdBoard is ISMG's premier members-only community of senior-most executives and thought leaders in the fields of security, risk, privacy and IT. CyberEdBoard provides executives with a powerful, peer-driven collaborative ecosystem, private meetings and a library of resources to address complex challenges shared by thousands of CISOs and senior security leaders located in 65 different countries worldwide.
Join the Community - CyberEdBoard.io.
Kerissa Varma has a demonstrated history of building and scaling security capabilities across several industries - including healthcare, telecommunications, transport, government and financial services - and is a passionate advocate for technology and security. She currently leads cybersecurity with dispersed teams across Africa for Vodacom and Vodafone and has held multiple multinational CISO roles. She volunteers widely to increase cybersecurity skills across the globe with a keen focus in Africa, and she is the founder and President of Women in Cybersecurity (WiCyS) Southern Africa and the Cybersecurity Digital Alliance (CSDA).