Highly Connected Cybersecurity "Czar"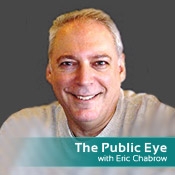 Howard Schmidt becomes the White House cybersecurity coordinator later this month - that's right, he hasn't started his new gig yet (the White House says he'll start in late January) - and not only does he bring his extensive and highly regarded experience in various aspects of information security as well as the military, law enforcement, government and business to his new job, but an overflowing virtual Rolodex as well.
Schmidt is a new media type of guy.
Even as the cybersecurity "czar"-designate wraps up his current post as CEO the Information Security Forum and prepares for the most pressured IT security job in the world, Schmidt is extending his network of some 1,400 connections on Linkedin. (His number of friends on Facebook tops a more modest 360). These connections should serve Schmidt well. Among the tasks President Obama has given Schmidt is to strengthen public-private partnerships and lead a national campaign to promote cybersecurity awareness and education. These social networks should play a part, albeit a small one, in helping Schmidt to reach out to others to collaborate on cybersecurity.
Among his Linkedin connections are corporate CEOs and business and government CIOs and CISOs as well as academics, consultants, journalists, law enforcers, marketers, researchers, thought-leaders and venture capitalists. (Imagine the contacts on his real and non-public Rolodex or Outlook or whatever tool he uses.)
Social networks not only help link people, they help tell others who they are. Here's how Schmidt describes his professional background on his Linkedin.com page:
Former Supervisory Special Agent, Director of Computer Crime and Information Warfare, AF OSI, Former CSO Microsoft Corp. Former Chairman of White House Critical Infrastructure Protection Board, VP, CISO eBay Inc. Special Agent, US Army CID (Reserves). Law Enforcement Officer Chandler Police Department, AZ
And, his specialties:
Cyber Crime, Criminal Investigations, Information Security, Critical Infrastructure Protection. Strategic Security Planning.
The recommendations Schmidt received from colleagues on Linkedin are glowing. Here's what Brittain Mallow, then deputy commander of the Army's criminal investigation command wrote of Schmidt in 2007:
"In addition to his exceptional resume as one of our nation's premier information technology security experts, Howard is a patriot. As a law enforcement special agent for the Air Force and the Army, Howard has served his country in and out of uniform in missions ranging from personal protection to felony investigations, both in the U.S and abroad. In the aftermath of 9/11, while in a high-profile civilian position, Howard volunteered to assist our military agents. He has been a sterling example to both public and private sector leaders for years."
And, from David Barron, a lawyer who had worked with Schmidt at the White House during the second Bush administration:
"Howard was and is an outstanding senior leader both in the private sector and in government. Most of the time I worked with Howard was when he was at The White House and he demonstrated a tremendous work ethic, dedication, leadership, knowledge, vision ... all the things we need more of in government and in corporate America."
Schmidt recognizes the limits of social media, at least the usefulness of some social media sites. He has only one friend, Tom, on his MySpace page, and he hasn't logged on to that account in nearly 27 months (at least as of Monday afternoon).