Have You Worked Around Dumb Security Measures?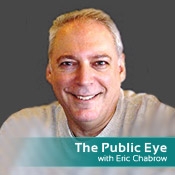 We'll soon survey government IT security managers about their jobs and organizations, as well as their views on the state of government cybersecurity. In preparing the questionnaire, I asked some of the leading IT security practitioners and thought leaders - names familiar to many of you - to submit questions, and about two dozen responded with more than 120 questions. Surprisingly, few repeat questions were submitted.
Here's a sample of some of the more intriguing questions:
Does the Federal Information Security Management Act prevent attacks?

Are you adequately trained to do your job?

How much personally identifiable information would you find if you looked through your organization's recycling bins and trash cans?

How probable is a digital Pearl Harbor?

What would you change if you were a true cybersecurity czar for one day?
And here's my favorite question: How many times in the past six months have you had to work around dumb and ineffective cybersecurity measures so that you could get your job done?
Now, it's your turn. Let me know what questions we should ask government cybersecurity practitioners in our survey. You can send them to me in an e-mail at echabrow@GovInfoSecurity.com and/or post it in the box below.