Haitian Tragedy Inspires Fraudsters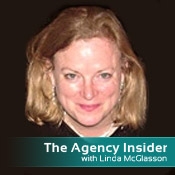 Just as quickly as the tweets came in asking for donations, so too came the cyber criminals looking to divert funds from legitimate charities to their own pockets.
The first legitimate tweet came through just two hours after the massive earthquake devastated Haiti's capital: "Please text 'Yéle' to 501501 to donate $5 to Yéle Haiti. Your money will help with relief efforts. They need our help." Sent from the Twitter account of Haitian born musician Wyclef Jean, the text message went out to the singer's nearly 1.4 million followers and kicked off what has quickly become the largest text-based fundraising campaign for disaster relief in history.
This isn't the first natural disaster where criminals have jumped to cash in on the generosity of people wanting to help.
An American Red Cross text donation campaign launched an hour after Yéle's raised more than $800,000 by 3 p.m. Wednesday.
But then came the phishers and cyber criminals offering their own "help Haiti" emails, which prompted the FBI's IC3 to send out an alert on Wednesday, warning people to be aware of such scams. "Internet users who receive appeals to donate money in the aftermath of Tuesday's earthquake in Haiti need to apply a critical eye and do their due diligence before responding to those requests," the alerts states. "Past tragedies and natural disasters have prompted individuals with criminal intent to solicit contributions purportedly for a charitable organization and/or a good cause."
Security vendor Websense reports it uncovered a Black Hat search engine optimization that causes malicious search results for the Haiti earthquake along with searches on terms related to the recent earthquake, leading to a rogue antivirus program.
People around the world are searching the Internet to find the latest updates on this issue, wanting to know how to make charitable donations, trying to discover the extent of the calamity through photos or videos, and looking to see what their favorite artists and musicians are saying about the disaster. "Unfortunately, the bad guys use major crises and events like this to spread their malicious code," says the security vendor.
There is a special place in hell for these criminals, one colleague told me this morning as we discussed what was happening. I agree, especially as I nervously await word on my next-door neighbor's mother and if she survived the quake. She recently moved back to the Haitian capital Port au Prince to enjoy her retirement years. The family hasn't heard from her since the quake.
This isn't the first natural disaster where criminals have jumped to cash in on the generosity of people wanting to help. 2005's Hurricanes Katrina and Rita here in the U.S. saw hordes of scammers soliciting donations from unwary people who didn't realize they were giving money to criminals rather than the real charities helping victims.
Cyber criminals also pounced on computer users looking for information on the tsunami that hit India and Southeast Asia in 2004, infecting PCs and stealing log-in information and credentials.
If in doubt about a solicitor asking for donations, check them out with the Better Business Bureau, and don't click on a link within any email soliciting donations. Even better, give to the charities mentioned earlier.