Gov't Infosec Pros Give Howard Schmidt Advice
Counsel Ranges from Practical to Inspirational to Flip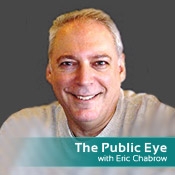 See our Full Coverage of the State of Government Information Security Today 2011 survey.
The last question in GovInfoSecurity.com's The State of Government Information Security Today Survey asks: What one piece of advice would you give White House Cybersecurity Coordinator Howard Schmidt?
No one theme dominates.
Most are concise: "train, train, train" and several merely write: "Good luck!" Some read like bumper stickers: "Beware of Chinese spying" or "Keep government out of the Internet!" A few are flip: "quit."
Among the warnings starting with the word don't:
Don't micro-manage!
Don't panic.
Don't plan on being there long.
Don't put all your eggs in one basket.
Many - short or long (the longest one is 68 words) - provide advice and encouragement. Here are a few:
"Listen to your valuable experience and discount lobbyist efforts. People remain as the primary problem. Sorry you have to herd so many cats in the security arena."
and
"Hire veterans with the proper training and commitment to security of this nation and stop so much dealing with individuals that are in it just for the money and not the commitment to our country."
Several submissions reflect the respondent's philosophy rather than direct advice to Schmidt. Here's one:
"Information security awareness only comes through education. If information security awareness continues to be treated as a social issue and not an economic issue, a catastrophic failure will happen that will bring about short term change. Short-term change starts a cycle of break fix that does not address the root cause. The solution involves required information awareness training within our education system."
And one piece of advice was inspirational: "Pray."
* * *
The results of the State of Government Information Security survey will be presented at the RSA 2011 IT security conference in San Francisco Feb. 17.