Google Should Allow Governments to Opt Out
Advocacy Group Takes on New Google Privacy Policy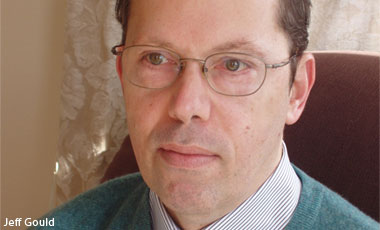 The company's new privacy policy announced this week underpins a powerful business model. Unfortunately, it is also an obvious threat to the privacy and safety of the information stored in Google's popular government cloud service known as Google Apps for Government.
To see what is at stake, consider a very simple example of what the new policy allows. Suppose a Department of Energy employee uses the Google Apps for Government calendar to schedule an audit of a nuclear site in a particular city. Google may now observe from this user's Google+ account that she has friends in that city and ask her if she wants to notify them of her visit. Suppose she inadvertently clicks "yes", or clicks "yes" without realizing that the notification will go to a broader circle than she intends. It's not sensible policy to force government users into a system that makes it so easy for naïve or untrained users to make these kinds of mistakes.
See Also: Live Webinar | SolarWinds Breach: If Cyber Companies Can Get Hit, Do You Stand A Chance?
Google's new privacy policy is an obvious threat to the privacy and safety of the information stored in Google's popular government cloud service.
Now suppose that such a system is deployed to millions of federal, state and local government users, and that neither the users nor their system administrators are allowed to turn off these information sharing features. Suppose further that the sharing extends across many different online services - not just calendaring and social networking, but also email, search, group collaboration, and potentially even the real-time location of users' mobile devices. Such a system is rife with opportunities for unintended and undesirable information disclosures. It needlessly multiplies the opportunities for social "phishing" attacks directed against government users. It is, frankly, an information catastrophe waiting to happen.
Google has indicated in the press that its new privacy policy will not replace existing contracts with government agencies. However, actual Google Apps for Government contracts published by Google customers appear to say otherwise. For example, the city of Los Angeles contract clearly states that Google's standard privacy policy applies to it, and the contract's appendix even points to a page on Google's web site that says the existing policy will be replaced by the new policy on March 1.
Google needs to clear up the confusion here once and for all. It should publish an explicit privacy policy pledging to government users that their information will not be data mined for any purpose unrelated to government business. The default setting for Google Apps for Government - and all similar products from Google competitors - should be no information sharing at all between services and no data mining. If Google wants to be a credible player in the government market, it should recognize that Google Apps for Government users have more sensitive privacy needs than consumers using a free service and cannot serve as advertising fodder.
Jeff Gould is an expert contributor to SafeGov.org, a forum of industry leaders that promotes safe and secure cloud computing.