Google Attack and Vivek Kundra's Dream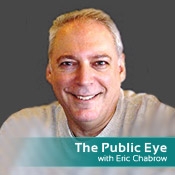 Even before he became federal chief information officer last March, Vivek Kundra had been a big advocate of government adoption of cloud computing. Indeed, under his leadership as chief technology officer of Washington, D.C., the district began using Google applications such as Gmail over the cloud, and Kundra says he wants to do the same, where appropriate, in the federal government.
But the so-called Operation Aurora assaults from China alleged by Google on the Gmail e-mail accounts of activist promoting human rights in China raise doubts about the security of cloud computing apps. It's a point made in the latest blog of Dan Lohrmann, Michigan's chief technology officer (and former state chief information security officer):
"There is no denying that this is a potential Internet game-changer in many ways that goes way beyond just security and hacking challenges we all face over the next decade. But I'd like to point out a few related issues that may not be immediately evident. For example, what implications might this announcement have for cloud computing? I found it very interesting that Google immediately defended cloud computing after the attacks. This defense seemed almost too quick."
Lohrmann cites the blog of David Drummond, Google chief legal officer, as saying the Gmail accounts were compromised through phishing, scams or malware, not through holes in Google's computing infrastructure. But that response didn't satisfy Lohrmann.
The Michigan CTO said the issue of governments adopting cloud computing goes beyond technology to the wider question surrounding the laws, practices and policies of governments. What legal resources would a state or local government have if a nation decides not to play by its own rules? he asks, adding:
"It seems to me that this China situation has huge implications for cloud computing globally and locally for states. Put in another way, how does the legal framework of a country impact cloud computing?
Intentions can change overnight, Lohrmann said, citing a defense expert, but capabilities take many years to deploy.
And, these intentions are just one more thing Kundra must contemplate as he works to deploy secure cloud computing in the federal government.