Get the Edge on New Jobs
Tips to Distinguish Yourself in an Anti-Fraud Career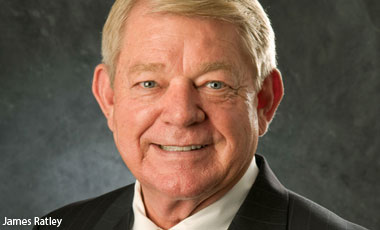 I can't help but notice that one of the biggest newsmakers lately is the government's monthly jobs report. It's greeted eagerly by journalists and economists who look to analyze it, politicians who position or spin it, and the rest of us who try to determine what it means for our own future.
See Also: OnDemand | What's Old is New Again: Protecting Yourself From Check Fraud
While the news is sometimes good, sometimes not, one thing we do know: During the economic downturn, the U.S. economy has lost more than 8 million jobs, and so far has gained back fewer than half of them. What does that mean to you as an anti-fraud professional looking to get ahead in your career?
Consider yourself to be making a business proposal to a client -- provide supporting evidence.
Across the board, the job market in the U.S. is extremely competitive -- and if you are in transition in any profession, or thinking about making a leap, you will have to work extra hard to stand out among the crowd. Yet, fraud examiners are in demand -- and there are some tactics you can use to give yourself an edge:

Make the case. A job application should be a personal pitch, not a generic "one-size-fits-all" submission to prospective employers. Tailor your cover letter to the position, and make it influential. Consider yourself to be making a business proposal to a client -- provide supporting evidence, such as training you've received and experience you have that lines up directly with particular roles of the hiring position. Articulate a few of your key accomplishments and how they lend support to why you are a perfect fit for the job.

For a fraud examiner, being able to show proactive thinking -- such as having implemented a fraud prevention program or provided anti-fraud training to employees at your current organization -- can go a long way toward showing the value you could bring to a prospective employer.

Polish Your Resume. This seems obvious, but you would be surprised how many resumes I've seen that just don't make the grade, due to everything from sloppy formatting to blatant, careless errors. With hiring managers considering so many applicants, anything that can help them separate the good from the bad in terms of potential candidates helps them cut through the pile faster. Believe me, a sub-par resume will put you in the wrong category immediately - and there's no getting back. Have your resume prepared or reviewed by a professional before you send it.

Network with everyone. While it's not always necessary to have a personal connection to get that job you want, it could definitely make the difference. Connections still "make the world go round" in many corners of business, and you might suddenly find that risk and compliance director you met at a conference last year is looking for a new fraud investigator. If you are a member of the ACFE, attend local chapter meetings and events. When you attend live trainings, take some time to chat with people and exchange business cards. Network with anti-fraud professionals on LinkedIn, Facebook and Twitter. The ACFE has its own social media community, and there are many other groups as well that are focused on fraud examination.

When you are actively looking for a job, communicate with your network of contacts to generate leads -- but help them by being specific about the job you want, and why you would be effective in the role you seek. Also ask for information about what they are seeing in their organizations and among their own colleagues. Rather than asking, "is your company hiring?" make it a discussion about what types of anti-fraud positions seem to be the most in need, and what kind of experience and background those employers desire.

Be honest. Fraud examiners deal with separating the truth from fiction almost daily, but it doesn't hurt to remind ourselves to apply a "truth test" to our own proud accomplishments and skill sets. In other words, resist the temptation to oversell yourself. Nothing hurts you or the profession any worse than to put yourself in a situation where you are out of your depth. With matters as serious as fraud and other criminal acts, being in such a situation will likely result in you causing more harm than good, putting the organization at risk (not to mention your career).

The good news is that most prospective employers appreciate honesty. Tell them your strengths, but don't be afraid to explain those areas where you need more training, or hope to gain more experience. Be enthusiastic and willing to learn. If you are honest to yourself and your prospective employer about your fit for a role, you should able to convince them that they will be all the better for bringing you aboard.

In just a few short weeks, we will be hearing all about the numbers from another new jobs report. What will they tell us? Whatever the news, don't take it as a sign that career-advancement is on hold or that your prospects for getting a new job in fraud examination are dim. With the right approach, and a healthy mix of confidence and honesty, you can land that ideal job.

Ratley is the president and CEO of the Association of Certified Fraud Examiners (ACFE), the world's largest anti-fraud organization with more than 60,000 members in more than 150 countries.