Gamesmanship Over Senate Cybersecurity Bill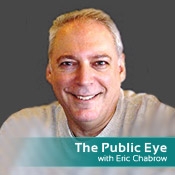 Whose cybersecurity bill will be the first to make it to the Senate floor: the Cybersecurity Act of 2009 sponsored by Sens. Jay Rockefeller, D.-W.Va., and Olympia Snowe, R.-Maine, or the measure promised by Senate Homeland Security and Governmental Affairs Chairman Joseph Lieberman?
"At some point, somebody is going to have to move something here," said one knowledgeable Capitol Hiller who's very familiar with the situation. "Sen. Rockefeller does have the personality to try to go alone. At which case, it may force Sen. Lieberman's hand."
Not that it would really make that much of a difference. Whichever bill gets to the floor first - and there's no guarantee that any substantial cybersecurity bill will get that far - will serve as the vehicle to be heavily amended to include the wishes of other senators who have a legislative stake in cybersecurity.
Among those senators: Tom Carper, D.-Del., who's sponsoring legislation to update the 8-year-old Federal Information Security Management Act, and Senate Judiciary Chairman Patrick Leahy, D.-Vt., whose committee has been holding hearings on cybersecurity fraud. Even the chairs of the Armed Services, Foreign Affairs and Select Intelligence committees have vested interest in the legislation because of their panels' oversight of certain aspects of cybersecurity. Rockefeller chairs the Senate Commerce, Science and Transportation Committee, in which Snowe is the ranking minority member.
Lots of sous chefs in need of a top chef. The top chef would be Senate Majority Leader Harry Reid, D.-Nev., whose staff could be tasked to manage the legislation if and when it gets to the Senate floor. That's not going to be an easy task.
The biggest obstacle holding back cybersecurity legislation in the Senate seems to be a lack of political pressure to get a bill passed despite recent news about the insecurity of cyberspace, such as the attacks on Google and other companies believed to have originated in China.
That pressure could come from the White House if it so chooses. Ever since President Obama unveiled his Cyberspace Policy Review on May 29 in a splashy White House speech, the administration had been very quiet on the subject of cybersecurity until late December when Obama tapped IT security guru Howard Schmidt to be his cybersecurity coordinator. Schmidt started his job a month ago, and except for a speech and an impromptu news conference three weeks ago, he's been working behind the scenes and hasn't made any public comment.
Without active lobbying from the White House, it's doubtful significant cybersecurity legislation will get much beyond the point where it is now.
Further reading:
House Passes Cybersecurity Enhancement Act

What Next? Cybersecurity Legislation in the Senate