Florida Police: 'Pay With Cash Only'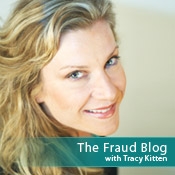 "At any gas pump in this county, you're at risk," Maynard says. Over the last month or so, skimming devices have been found on pay-at-the-pump terminals at 12 petrol stations in Alachua, and many more stations have likely been hit. Some 200 Alachua residents have reported card breaches from attacks at the pumps -- and, again, that is likely a fraction of the overall cardholders who have been victimized, Maynard says. Consider cardholders from other states who have used the pumps as they travel through, and a clearer picture comes into view. "So the problem is probably much bigger than the victims we know of," he says.
Quite simply, it's swipe at your own risk at any pay-at-the-pump terminal in Alachua County.
Quite simply, it's swipe at your own risk at any pay-at-the-pump terminal in Alachua County.
Pay-at-the-pump skimming is a national problem. Pockets of Utah, Colorado and Arizona also have been hard hit. Last month in Arizona, the Governor issued a mandate that all pay-at-the-pump terminals be inspected by the Department of Weights and Measures. A relatively strong message, but likely more of a political ploy to draw attention from the highly debated immigration law that, coincidentally, took affect at the same time the governor's fight against skimming attacks was announced.
I find Alachua County's cash announcement to be much more telling -- and interesting on a personal note. I, too, recently declared my own resistance to debit, after my card was breached and my checking account drained. Just last week I blogged about my personal move back to cash. Why should I risk having my card details nabbed? Cash is anonymous, and it's accepted everywhere.
But this announcement out of Florida got me thinking: What would happen if we all were to suddenly stop using payment cards, instead opting for cash? What kind of impact could that have on the economy, the banking industry and the merchants? For a local law-enforcement agency to make such a bold statement emphasizes the magnitude of this country's card-skimming problem more than any dramatic headline or proclamation ever could.
How all of this unfolds will be interesting to watch. It's highly likely that gas stations will start bearing some of the expense associated with skimming losses, rather than letting the financial institutions eat the cost of reimbursing customers on their own. And I have to wonder what implications all of this will have on the use of cash. Since the economic recession, the circulation of cash has increased throughout the world. More cash is printed today than five years ago. What does that tell us?
I'd be curious to know what the financial industry thinks of this. How financially devastating would a significant drop in card use be for banking institutions, as they would lose a chunk of interchange income? Then again, perhaps a significant decrease in the losses they suffer from card fraud might help to lessen that interchange blow.
I don't think we'll see consumers completely stop using their payment cards. I don't think we'll see modern society revert to a completely cash-based market. But how intriguing a thought it is to ponder.