With Few Infosec Pros, How Secure is Federal IT?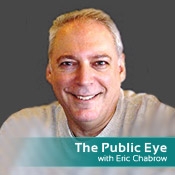 With a dearth of IT security pros working for the federal government, how secure - or insecure - are civilian, intelligence and military systems and networks? That's a question I put to Dickie George, technical director at the National Security Agency's Information Assurance Directorate.
Here's how George, among the government's top champions of cybersecurity education as a means to increase the number of infosec pros, answered that question in an interview with GovInfoSecurity.com:
"We can always be better than we are, we'll be more secure if we have enough highly skilled people to satisfy the needs. I wouldn't say that we're insecure because of that, but it makes the challenge harder for us."
George credits the hard work of government IT pros who take their jobs seriously to secure federal IT, but says a few more smart people with a few more creative ideas would help make gov IT systems more secure.
"Security, it's not a zero-one game, either. You're not either secure or insecure; it's how secure are you, what is the threat, how hard is it to take advantage of that threat; it's a complicated issue. It's not to say if I had three more people, I'd be secure. It's what kind of security can we create for the nation."
Did you find George's insight reassuring? Please share your thoughts below.
* * *
Our podcast interviews with Dickie George: