Feinstein: Cyber Intrusion No. 1 Future Concern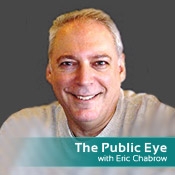 The chair of the Senate Select Committee on Intelligences, just back from China, characterizes cyber intrusions as her top concern in the coming years.
Sen. Dianne Feinstein, D.-Calif., met with senior Chinese political leaders, and among the topics she discussed was cybersecurity and the need of an international treaty:
"The Chinese government has said that they would welcome international cooperation. I believe that a cyber treaty and agreement whereby the rules of the road and the laws with respect to cyber intrusions really need to be a matter of international cooperation and agreement. This is very worrisome. As chairman of the Intelligence Committee, I can tell you this is probably the No. 1 concern that looms in the future as serious potential harm.
Feinstein isn't the only top federal government official who's championing international cybersecurity cooperation.
Here's how Army Gen. Keith Alexander, the National Security Agency director and military cyber commander, responded last week at a presentation he made at the Center for Strategic and International Studies to a question regarding a Russian proposal for cyber warfare arms limitation treaty:
"We have to establish the rules and I think what Russia's put forward is, perhaps, the starting point for international debate - not at my level, but at levels above me. And I think when they put that on the table, I think the secretary of defense, the secretary of state, the administration would take those, carefully consider those and say: 'Now, what's the counterproposal from the United States, from China, from Russia, from Europe, from the Middle East? How do we put that on the table? And I think we do have to establish that in the lanes of the road.'"
One of the big challenges in any international cyber treaty would be sovereignty because of the international dimensions of not only the Internet but of business itself. Alexander added:
"With respect to sovereignty, that's much more complicated. And the reason is, well, look at our businesses as an example. They are multinational in nature. And as a consequence, working with business and industry - industry and business working with government - we have opened up a set of vectors that don't easily drop to geographic nation-state boundaries."
Alexander said nations working on a cyber arms pact could help define sovereignty on the Internet
"Those are the kinds of things that need to be put on the table, talked through and start out as a - call it version 1.0.
Feinstein, meanwhile, said the rules of the road with respect to cyber intrusions need to be a matter of international agreement. In an interview with a Wall Street Journal reporter, Feinstein said she mentioned her concern to Chinese officials about cyber intrusion, which she strongly believes in a major problem confronting the world today. Feinstein identified China as one of the "big actors" in this area. Asked she felt she made progress with the Chinese on cybersecurity issues, Feinstein said she did, but added:
"With the Chinese you never directly know. You get your message across. Then you may or may not hear later on. But I do know that word moves along the line."
Feinstein said she wasn't talking about major cyber attacks, but said cyber intrusions is a global problem.
"Banks can be robbed through cyber, networks taken down, command and control systems ... Big banks have been robbed. The Defense (Department) computer system has been invaded literally tens of thousands of times. Our Senate network, my offices have been invaded."
She also said the fact that the White House has a cybersecurity coordinator is insufficient for the government to grapple with IT security challenges.
"Many of us think this is not enough. That we really need to have a plan that makes sense, carried out over a period of time. And it is a huge international issue. ... Cyber intrusions, which we call exploitation and attacks, are a problem. A big problem. And before they mushroom into somebody really doing something stupid, we need to have agreements as to what governments will and will not allow."