Feds Seek Cloud Services Providers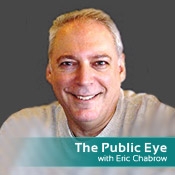 A major concern about employing cloud computing in the federal government is how to secure the technology. As federal CIO and cloud computing champion Vivek Kundra has often noted, cloud computing can save the government significant money. But the fears of securing data and systems accessed through the Internet are real. And those fears must be addressed, as it seems the federal government is doing.
When the General Services Administration this past week issued a notice outlining the initial requirements for vendors interested in offering federal agencies cloud computing services, security was a major focus of those requisites.
"The contractor shall meet and comply with all GSA IT Security Policies and all applicable GSA and NIST standards and guidelines, other government-wide laws and regulations, and GSA and FAS (Federal Acquisition Service) directives, guidelines and requirements for protection and security of information technology."
This notice provides two encouraging signs about the use of cloud computing in the federal government. One, it's seeking a solution to the challenge of securing cloud computing, and two, the government is turning to the private sector to help find that solution.
Whether it's the tweeting chairman of the Joint Chiefs of Staff suggesting that the Defense Department will find the way to safely access social networks from military networks or the National Institute of Standards and Technology developing guidance to safeguard the use of cloud computing, the fact that our government is searching for ways to exploit technology, not bury it, are encouraging signs.
Also see: