Familiar Names in Gov Infosec Circles
Introducing the GovInfoSecurity.com Advisory Board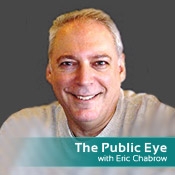 Within government IT and IT security circles, from Washington, D.C., to the state of Washington, the names of the members of GovInfoSecurity.com's newly formed advisory board are familiar and influential ones:
Karen Evans, U.S. Cyber Challenge national director and former administrator for IT and e-government in the White House;
Deborah Frincke, chief scientist/cybersecurity at the Department of Energy's Pacific Northwest National Laboratory;
John Gilligan, former Air Force CIO and champion of the Consensus Audit Guidelines;
Melissa Hathaway, who helped lead two major federal cybersecurity initiatives under two president;
Patrick Howard, chief information security officer at the Nuclear Regulatory Commission;
Christopher Ipsen, chief information security officer for the state of Nevada;
Jim Lewis, senior fellow at Center for Strategic and International Studies;
David Matthews, deputy chief information security officer for the city of Seattle;
Will Pelgrin, founder of the Multi-State Information Sharing and Analysis Center and chief executive of the Center for Internet Security;
Harry Raduege, the retired Air Force general and former director of the Defense Information Systems Agency who co-chairs the Commission on Cybersecurity for the 44th Presidency; and
Tomas Soderstrom, chief technology officer of NASA's Jet Propulsion Laboratory.
(Here are the biographies of board members.)
Why did we pick these individuals? They all have had distinguished careers as innovators and thought-leaders in securing government IT. And, as we develop more compelling content for our subscribers and readers, why not turn to the top experts in government IT security for advice?
Advisory board members not only suggest ideas on the themes of stories, features and webinars GovInfoSecurity.com will present but also contribute to them as guest bloggers, podcast interviewees and/or webinar hosts. Indeed, even before formation of the board, all of the advisers have participated in our podcast interviews. Some, including Karen Evans, Melissa Hathaway and Jim Lewis, have contributed articles or blogs. And David Matthews and Patrick Howard have hosted webinars.
What the advisers will not do is determine what stories to cover or editorial policy; those roles remain solely with the editors of GovInfoSecurity.com and its parent Information Security Media Group. Then again, none of the advisers want to be an editor; they're too busy in their jobs helping to secure vital IT security systems. I'm grateful they can find time to break away from their hectic schedules to spend some moments sharing their expertise and insight with us, and that will make your experience as GovInfoSecurity.com subscribers and readers more meaningful and rewarding.