Faces of Fraud Fighters
What Career Path is Right for You and Your Skills?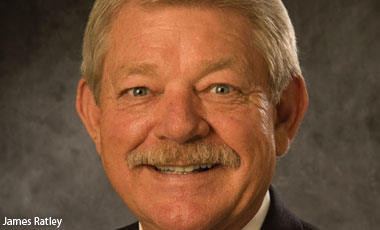 I'm sometimes asked the question: "Who becomes a fraud examiner?" In other words, what is this breed of fraud fighter, and who fits the mold? Many people are interested in becoming anti-fraud professionals, but aren't sure what type of career path is ahead if they embark on this journey.
See Also: Webinar | Prevent, Detect & Restore: Data Security Backup Systems Made Easy
Fraud examiners represent a variety of careers and professional backgrounds. Any individual whose job requires an understanding of fraud, and the skills to detect and prevent it, will benefit from fraud examination training and the Certified Fraud Examiner Credential (CFE).
The great thing about fraud examination is that you can really play to your own strengths.
The great thing about fraud examination is that you can really play to your own strengths when choosing a career. Some people prefer the accounting aspects of fraud, unraveling mysteries of shady financial statements, while others are eager to be interviewing suspects and building the case. Still others focus on preventative measures, such as implementing internal controls, and training management and employees to know the red flags of fraud. All of these aspects are important, however, and the most successful fraud examiner will seek to grow their skills in all aspects of fraud, regardless of their specific job duties.
The following are just a few of the career paths a fraud examiner might take:
Forensic accountant: These accounting sleuths are often called upon for litigation support and investigative accounting settings. Forensic accountants may be employed by public accounting firms' forensic accounting divisions, by firms specializing in risk consulting and forensic accounting services, or by lawyers, law enforcement agencies, insurance companies, government organizations or financial institutions. Due to society's heightened awareness and growing intolerance of fraudulent activity, demand for forensic accountants is rapidly increasing.
Government accountant: Employed at all levels of government (federal, state and local), and sometimes in the not-for-profit sector, government accountants investigate fraud allegations, perform audits and stay informed on accounting and compliance issues. At the state and local levels, these accountants often perform financial, performance and compliance audits, recommending corrective action where needed.
Independent auditor: Also referred to as external auditors, independent auditors analyze, review and develop an opinion asserting the reliability and fairness of their clients' financial statements, communicating this information to external users such as investors, creditors and government organizations. These number-crunchers may perform a variety of auditing, tax and consulting services for their clients, who may be individuals, corporations, governmen, or not-for-profit entities. This job path can mean working for a public accounting firm or being self-employed. Many independent auditors are Certified Public Accountants (CPAs) or Chartered Accountants (CAs).
Internal auditor: Unlike independent auditors, who are hired independently, internal auditors work for the company they audit. This role includes verifying that internal controls are in place and functioning properly to deter fraud. Internal auditors conduct compliance and operational audits, offering solutions for weaknesses in internal controls and verifying that all laws and regulations are upheld. Many internal auditors hold the Certified Internal Auditor (CIA) designation, while others hold the Certified Public Accountant (CPA) designation.
Investigator: If you choose to become an investigator, your role may be within a local police department, a government agency or as a "private eye" (private investigator). Responsibilities mainly pertain to the investigation part of a fraud examination, collecting evidence and interviewing witnesses and suspects. In addition to fraud engagements, investigators typically have routine engagements unrelated to fraud.
Law Enforcement: I'm very familiar with this one, as my role as a police officer in Dallas, Texas helped build the foundation for my career in fraud examination. This is due to the fact that many activities involved in law enforcement are central in the investigation step of the fraud examination process. Law enforcement individuals perform a variety of tasks, such as collecting evidence and testifying in court. Individuals in law enforcement may work for a state or federal government as a special agent, while others may work for local police departments. At times, they may even work undercover, as I did.
If you are confused by the crossover in some of the activities and responsibilities among the roles I've described, don't be. It's a characteristic of the fraud examination profession that different job duties require many common skill sets and areas of expertise to be effective. That's why any anti-fraud professional should be looking to enhance their skills and endeavor to be a well-rounded practitioner.
An accountant might seek out training that focuses on investigation and security issues, for example, while a law enforcement officer who investigates fraud would find it valuable to participate in auditing and other accounting-based training. After all, after your role as an auditor might suddenly grow into something new and different. Or you might leave the government organization you're working for and take on a different position in the public sector.
As a properly-trained fraud examiner (and even better, one with the CFE credential), you'll be well-qualified when the opportunity comes along for your anti-fraud "dream job."
Ratley is the president and CEO of the Association of Certified Fraud Examiners (ACFE), the world's largest anti-fraud organization with more than 60,000 members in more than 150 countries.