Don't Count on Big Name for Cyber Post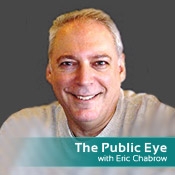 A few prominent names have been mentioned as the potential cybersecurity czar. But I'd be surprised if any of them would be offered the job, and if they were, I'd doubt they'd accept it.
It's not that any of these individuals wouldn't like to be the nation's leading voice in securing government IT and the nation's critical information infrastructure, but the post itself - as described by President Obama - doesn't seem to be tailored for a true leader, a visionary.
The way President Obama described the job in his cybersecurity speech last Friday calls for the skills of a veteran bureaucrat - one who's knowledgeable about cybersecurity - but whose chief proficiency involves getting a bureaucracy to work and get various interest groups to collaborate. Indeed, the president referred to the job as the cybersecurity coordinator, and that doesn't sound like a title for a visionary.
Look at just of a few of big names mentioned for the post: former U.S. Rep. Tom Davis, who authored the Federal Information Security Management Act as a leading member of Congress on IT security issues; cybersecurity guru Paul Kurtz, who advised the Clinton and Bush administrations on IT security; and IT entrepreneur and author Rod Beckstrom, former head of the National Cybersecurity Center. All three can be considered visionaries, and I suspect they don't want to be in a job in which they'd need to go through at least two or three higher-ups to gain the president's ear. Plus, they can earn much more money in the private sector; it's not that they wouldn't sacrifice dollars for service, they all have, but the sacrifice might not be worthwhile for a post smack-dab in the middle of the White House bureaucracy.
The only name mentioned - the one I see most often - who might be offered and accept the job is Melissa Hathaway. She's the acting senior director for cyberspace for the White House National Security and Homeland Security Councils and led the review of the government's cybersecurity policies and processes that served as the basis of President Obama's cybersecurity initiative. In some respects, she wrote the description for the job, and she's already on the government payroll. She knows more about what the job entails, and in the review, made the necessary contacts needed to be the coordinator. She's smart, and knows cybersecurity.
Besides, the White House took a nice official portrait photograph of her just last month, a requisite for the job.