Dollars = NSA, NIST as Neighbors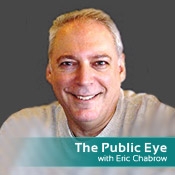 It doesn't hurt to have the NSA and NIST as neighbors.
Because of its proximity to Washington, Maryland is poised to benefit financially from additional spending expected on cybersecurity. Here's what the Baltimore Sun reported Tuesday:
An already-established cyber security industry in the state, fueled by an infusion of an expected $30 billion in federal spending, could create thousands of jobs and new opportunities for research and development at Maryland universities.
Maryland has more than 50 federal facilities, ranging from military to agricultural research installations, and more than 70 of the top 100 federal contractors operate in the state, the paper says, citing the state Department of Business and Economic Development.
The National Security Agency in Fort Meade already is a major cybersecurity center and will house the future Department of Defense Cyber Center. The National Institute of Standards and Technology is headquartered in Gaithersburg.