DoJ Goes on Cybersecurity Offensive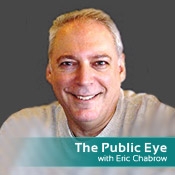 The No. 1 cybersecurity challenge at the Department of Justice is becoming proactive, not reactive, to threats to its information systems, says Justice Chief Information Officer Vance Hitch.
I caught up with Hitch, who co-chairs the Federal CIO Council's Information Security and Identity Management Committee with Navy CIO Rob Carey, at a council cybersecurity conference held earlier this week in Arlington, Va. I asked Hitch: Why is being proactive so important, and what is Justice doing to become proactive?
His reference to TIC is to the Trusted Internet Connection, a federal initiative to reduce the number of portals between government systems and the Internet.