Does Military Discriminate Against Cyber Pros?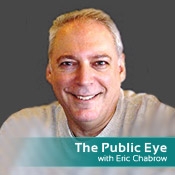 From her vantage point, D'Amico sees a shortage of qualified cybersecurity professionals in the military caused by a culture that places greater value on those with combat than cyber experience.
Testifying Wednesday before the House Committee on Science and Technology's Subcommittee on Research and Education, D'Amico, a trained psychologist, said there's no status in the military of being a techie. "It's not a path to advancement," she said.
Technical positions [in the military] ... are not known to be a path to advancement as opposed to traditional combat roles.
D'Amico sees two characteristics within the military that together make the situation quite difficult in safeguarding IT systems: The military chooses technical staff more on aptitude than experience, so training starts at the most rudimentary level and rotates people through posts regularly. "Once they achieve some level of competency in cybersecurity, they are likely to be transferred to some other discipline," she testified. "This is further exacerbated by the fact that technical positions - such as computer network defense - are not known to be a path to advancement as opposed to traditional combat roles, and hence, suffer high turnover."

She cited a proposal by two Army officers, Lt. Col. Gregory Conti and Col. John "Buck" Surdu, who argue for the creation of a fourth military branch - a peer to the Army, Air Force and Navy - to take on cyberspace. Such an approach should increase the talent pool for cybersecurity experts in the military, the government and the nation, citing a potential cultural sea-change within the armed services.

"They propose that top-notch cyber talent will clamor to join a service where cyber excellence is viewed as a path to advancement, and where just being a member of that service is a point of pride," D'Amico said.

Whether through a separate branch or some other way to change the culture of the military, efforts to elevate the importance of cyber professionals is crucial as a way to grow IT security expertise not only for the military, but for civilian agencies and the nation, as well.

Share your thoughts below.