Did RSA Chief Get Obama Job Offer?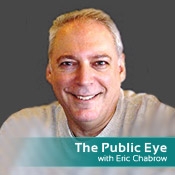 Twitter has been active the past week about the president of the information security concern RSA turning down the president of the United States to be his cybersecurity coordinator. But was RSA President Art Coviello ever offered the job? Apparently not.
The matter boils down to the definition of the word "ask."
A story posted on the web declared:
Art Coviello, the president of RSA, the security division of EMC, is among several business leaders who have declined an offer from the Obama administration to become cybersecurity coordinator.
True, a representative of Obama approached Coviello to gauge his interest in the position, as the story reported, and it's also true that he explained that he wasn't interested in the position., telling reporters months later:
"Nobody wants that job. It doesn't report to the right people."
But asking someone about a job to gauge interest isn't the same as a job offer.
Still, bloggers picked up on this item that Coviello rejected a presidential offer. The item was tweeted and re-tweeted dozens of times.

I blogged about it, too, but in context of his quote that no one wants the job, and made it clear no job offer was made. I even checked with an RSA spokesman who said:
"Art was not officially offered the position; he was approached informally about it and discussed the challenges associated with the role and who that person would report to."
I love Twitter; it serves as a terrific tool to reach out to our readers about fresh content we've posted. And, it works; traffic to our site rises after each tweet. But this episode shows the Twitter isn't just a powerful vehicle to disseminate information but a medium to spread misinformation as well.