Davis Nixes Job as Cyber Czar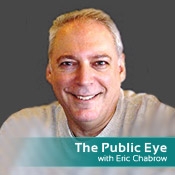 Tom Davis says he doesn't want to be the White House cybersecurity advisor, griping that President Obama has been too vague in the job's description.
Speaking at National Press Club briefing on Tuesday, as reported by the National Journal, the former Virginia congressman said Obama has failed to make clear exactly what the job entails and how much authority the cybersecurity adviser would have. The president said the cybersecurity coordinator - the term Obama uses for the post - would report jointly to the National Security Council and National Economic Council. Said Davis:
"For this job to work you'd better get some understandings up front."
Davis once chaired the House Government Reform Committee, which provides government IT oversight, and authored the Federal Information Security Management Act and the E-Government Act, two laws that govern federal cybersecurity.
His decision not to become the White House cybersecurity advisor isn't surprising. A coordinator is not as impressive as a czar, and someone with Davis' stature - as this blog previously noted - would unlikely take the job unless assured of relatively unfettered access to the president.
Besides, one would have to imagine that Davis, who helps direct Deloitte's federal practice, would take a significant pay cut to join Obama's White House, and such a sacrifice might not be worth a coordinator title. Davis said:
"I don't have any real interest in going back... [I am] not a candidate for anything... but you never say never."
In fact, he characterized his current absence from government service as a sabbatical.
For more on Davis, check out: