Cyberwar's Collateral Damage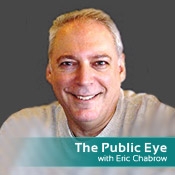 One of the big challenges cyberwar planners face is how to assure that an attack to cripple the enemy's IT infrastructure doesn't harm our infrastructure or that of our allies. In this interconnected virtual world, that could prove mission impossible.
It's a problem cybersecurity expert Howard Schmidt is well aware of. "We have to be very careful on how (cyber warfare) is utilized," Schmidt, president of the not-for-profit Information Security Forum and a long-time government cybersecurity adviser, said in an interview with GovInfoSecurity.com Monday.
As reported this weekend by The New York Times, the Bush administration aborted a cyber attack to freeze billions of dollars in the bank accounts of Saddam Hussein and cripple his government's financial system before the United States invaded Iraq. Why not attack? The paper reported that Bush administration officials worried that the effects would not be limited to Iraq but would instead create worldwide financial havoc, spreading across the Middle East to Europe and perhaps to the United States.
Said John Arquilla, an expert in military strategy at the Naval Postgraduate School quoted by the paper:
"Policy makers are tremendously sensitive to collateral damage by virtual weapons, but not nearly sensitive enough to damage by kinetic" - conventional - 'weapons.' The cyber warriors are held back by extremely restrictive rules of engagement."
Arquilla's point was picked up by Schmidt, mentioned as a leading candidate for job of White House cybersecurity coordinator:
"When someone attacks someone else's system, it's not like a precession way of taking out a specific piece of equipment (in real combat). Often times, there are other repercussions across the Internet. These things have to be very well thought out.
"While governments may be operating in a less than friendly or hostile manner, people still have to get on with their lives. It's one of those things that our government is particularly sensitive to, and that's the fact that there's got to be disruption of bad things without disrupting the good things, and the things that go along with it. And, of course, on Internet we have both often appearing simultaneously."
What this dilemma demonstrates is not only how interconnected the virtual world has made the real world, but that our mindset in confronting our enemies cannot be based merely on real-world concepts. For good or bad, we're more connected than ever with our allies as well as adversaries.