Cybersecurity Vs. Cyber Warfare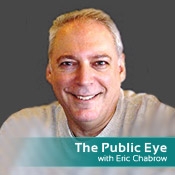 Cybersecurity, cyber warfare, is there a difference?
"They're essentially the same," says Army Lt. Col. Gregory Conti, who coordinates cybersecurity ... err ... cyber warfare education at the U.S. Military Academy at West Point.
Information assurance, information security, cybersecurity, cyber warfare, Conti points out, get rebranded every few years. Still, the academy professor who graduated from West Point in 1989 with a computer science degree agrees that cyber warfare has an offensive connotation, something the other terms don't.
That offensive component concerned the West Point academics who created the academy's cyber warfare program, Conti says in a podcast interview with GovInfoSecurity.com:
"We've been working on it about a decade now. Initially, we were concerned that including offensive capabilities, teaching cadets offense was very, very risky and dangerous. The principle that we followed was that we don't want to end up on front page of The New York Times, with the headline that read: "West Point is Teaching Hackers."
But times have changed, and the world - including the cyber world - is more dangerous, and West Point has incorporated a degree of cyber offensive training for cadets, who must take at least two courses in cybersecurity. Says Conti:
"We believe it is much more relevant for them now. To defend the system, you need to know how to attack it. We always teach it from an ethical perspective, but we do include some material on offensive capabilities."
West Point's cybersecurity program ended up in The Times anyway, in an article last May about cyberwar games in which National Security Agency red teams attack squads of defenders from each of the service academies. In nine competitions, Conti proudly exclaims, West Point won five times.