Cybersecurity Vs. Climate Change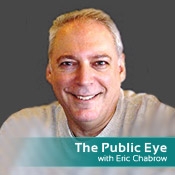 If anything, the fierce battle over healthcare reform demonstrates the difficulty of the Obama administration and Congress tackling more than one major issue at a time.
At a hearings Thursday on the nomination of Patrick Gallagher to be the next director of the National Institute of Standards and Technology, Sen. Jay Rockefeller pointed out that the committee he chairs - the Committee on Commerce, Science and Transportation - has oversight of cybersecurity and climate change, two key topics that can't be ignored. NIST, too, is heavily involved in developing cybersecurity guidance as well as establishing measurements used in global climate studies and testing.
But Rockefeller suggested that both issues won't necessarily be tackled simultaneously. Speaking to Gallagher, the West Virginia Democrat said:
"This (cybersecurity) is something which is constantly imminent. Your other big subject is climate change. To be quite frank about it, in short term, (climate change) is much less of a threat than cybersecurity. Cybersecurity is potentially next week, tomorrow, a year from now; climate change is not. Over the long term, if we don't do climate change fixing, then none of the rest won't make difference."
Rockefeller is right about all else not mattering much if we don't stop global warming. But climate change will take a lot longer to halt than it will to resolve basic cybersecuriy challenges, if it can be fixed at all. Let's hope that addressing cybersecurity isn't an excuse not to take on climate change.