Cyber Czar Prospect: Guarded Optimist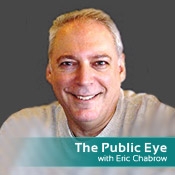 Schmidt, one of the foremost computer security experts (click here for his Wikipedia bio), isn't a doomsayer when it comes to protecting IT from hackers, spies and other malcontents. Just read (or listen) to his own words.
My colleague at the Information Security Media Group, Linda McGlasson, interviewed Schmidt in 2007 (click here to read the transcript of or listen to the interview).
We do have vulnerability, but they're not insurmountable. They're not things that we can't work around.
Here's an excerpt from the interview that shows Schmidt's guarded optimism in battling those who'd attack IT systems:
Now more people right now are depending on IT, which makes us even more vulnerable because we no longer think about carrying a pen and pencil with us when we figure we can just use our mobile devices or using our thumbs to send a message. But when it comes to the ability to protect IT, we now have much, much more attention paid to protecting those sort of resources whether it's protection against anti-virus and worms and Trojans and things of that nature, or outages themselves because IT distributes the service attacks.

Those things will occur. They have occurred. Even here where I live in the Pacific Northwest, we had eight days without power. We had eight days without Internet connectivity. We had eight days without phone service, and, consequently, that was somewhat of a hardship on a lot of people. Business wasn't transacted. You know, family members were worried about family members in the area and things like that. But. basically, what had happened is that was restored in a relatively short period of time.

Now, one may argue that eight days is a long period of time to be without these services, but it could have been a lot worse. And so, the point being is we do have vulnerability, but they're not insurmountable. They're not things that we can't work around. We may experience some inconveniences and some shortfalls and for a relatively short period of time, but we look to mitigate the risk as much as possible knowing we may have an outage somewhere, we may have an inconvenience somewhere, but the idea is to make sure that that is the shortest duration and impact the minimum amount of people possible."
That can-do attitude should be a prime qualification for the cyber coordinator post.