Cyber "Czar" is No Gun-Toting, Digital Enforcer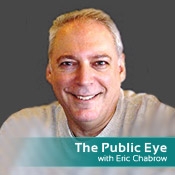 The new White House cybersecurity coordinator doesn't seem to be the type of leader who'll lead an attack on our virtual foes with guns ablaze. If anything, any digital assault on our adversaries to protect our IT resources would likely be surgical, if Howard Schmidt has his way.
I spoke with Schmidt in August, and we were discussing the international aspects of cybersecurity, including the need to be aggressive to safeguard IT from foreign states that would do us ill. Here's what he said:
"The strength of the Internet and Internet technologies is the fact that we are so connected. We have the ability, not only to do e-commerce, but also to do harm, and we need to make sure very carefully how that is utilized. When someone attacks someone else's system, (we must be aware of) what the unintended consequences might be, and that doesn't make any difference whether it is a government needing to make that decision or it is a group of criminals who are looking to attack a system.
"It is just not like a precision way of taking out a specific piece of equipment. Oftentimes, there are other repercussions across the Internet and these things need to be very well thought out; they need to have very, very clear adoption about. It is very important to make sure that as we move forward all things are taken into consideration on this. While governments may be operating in less than friendly or a hostile manner, the people still have to get on with their lives and that is one of the things that I think our government is particularly sensitive to and that is the fact that there has got to be disruption of the bad things without disrupting the good things that go along with it. And of course, on the Internet we have both appearing oftentimes simultaneously."
Please check out the interview with Schmidt: audio or transcript.