Cyber Commander's Dual-Hat Job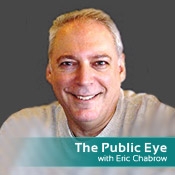 Simply, cybersecurity is an integral part of overall national security.
Technically, NSA Director and Army Lt. Gen. Keith Alexander isn't being named to a second post, but is having the responsibilities of his current NSA job expanded. In the memorandum issued Tuesday to establish the military cyber command, Defense Secretary Robert Gates recommended to President Obama to re-designate the position of director of the National Security Agency to director of the National Security Agency and Commander, U.S. Cyber Command. In fact, Alexander's name wasn't even mentioned in the memo. (Click here to read the Gates memorandum.)
Simply, cybersecurity is an integral part of overall national security.
Federal law charges the NSA to protect U.S. government national security information and communications systems, and the agency is headed by a three-star general or admiral. (Under Gates' proposal, the new agency head will wear four stars.) Other agencies with Defense are no Johnny-come-latelys to cyber defense; in fact, Alexander also serves as commander of the DoD's Joint Functional Component Command for Network Warfare, the military's existing cyber defense arm. Like the NSA, Defense employs some of the world's most qualified cybersecurity professionals.
Still, arguably, NSA's cybersecurity expertise is unsurpassed, and having the same leader for both makes sense. Cybersecurity is one albeit important element of national security that must be integrated with other facets of national defense, such as intelligence and air-land-sea defenses. Why expand the bureaucracy unnecessarily?
Similarly, placing cybersecurity policy in the White House under the National Security Council as well as the Economic Security Council, as proposed by Obama, signifies that cybersecurity is a vital part of the bigger national and economic security picture.
Dollars to defend our country are finite, and the need to spend much more to secure federal systems and the nation's critical IT infrastructure is crucial. But cybersecurity is but one line of defense to protect America. Integrating it with broader efforts to shield our borders - real and virtual - is the best way to weigh how to furnish and fund that defense.
An aside: the Pentagon seems a bit defensive in how the new military cyber command is viewed, insisting it is not trying to take charge of securing civilian agencies' IT. DoD spokesmen point to remarks made by Deputy Defense Secretary William Lynn last week regarding the expected creation of the new military cyber command. Here's what Lynn said:
"Such a command would not represent the militarization of cyberspace. It would in no way be about the Defense Department trying to take over the government's cybersecurity efforts. On the contrary, such a command would not be responsible for the security of civilian computer networks outside the Defense Department.

"Its mission would be to protect and defend our defense and military networks: dot.mil. Responsibility for protecting federal civilian networks would remain with the Department of Homeland Security. Likewise, responsibility for protecting private-sector networks would remain with the private sector."