Cover Blown: Cybersecurity "Rock Star" Revealed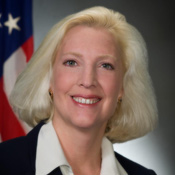 The one fact that convinced me the Obama administration is getting serious about lining up support for its forthcoming cybersecurity initiative: it released a photograph of Melissa Hathaway.
Hathaway is acting senior director for cyberspace at the National Security and Homeland Security Councils, and for the past two months has been on an assignment from President Obama to assess the cybersecurity wherewithal of the federal government. She's slated to give the president her report which will be the basis of the administration's cybersecurity initiative on April 17, and shortly thereafter hit the road to pitch the White House program, with an appearance at the RSA Conference in San Francisco scheduled for April 22.
In the past two months, Hathaway has received rock-star status from senators, House members and the media that cover government IT and security. Google "Melissa Hathaway + cybersecurity," and 21,000 links appear. Much of what's been written about her has appeared in the past 60 days. But unlike a rock star, with no paparazzi in sight, few knew what Hathaway looked like.
All those articles written about her -- thousands of them -- but none with her picture, as far as I could tell. I called the White House a few weeks ago seeking her photograph, but two press aides said they couldn't find one. That shouldn't be surprising, considering her national security pedigree.
That changed Tuesday, the day her RSA engagement was announced, with the White House releasing a striking pose of a smiling Hathaway, with one American flag set behind her right shoulder and another pinned to the left lapel of a blue blazer, wearing an open-collar white blouse with her blond hair flowing to just below the top of the jacket.
Now with her "cover blown," Hathaway is primed to become the face of Obama's cybersecurity initiative.