Compromise Cybersecurity Bill Sought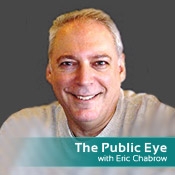 Two major cybersecurity bills are before the Senate, but it will likely be a month or more before they're combined into a single measure. "We are several weeks away from being prepared to discuss the legislation," a senior staffer on one of the Senate committees reviewing the legislation said in an e-mail.
The two bills are the United States Information and Communications Act (S. 921), or U.S. ICE, and the Cybersecurity Act of 2009 (S. 773).
Here are three major decisions Senate negotiators must make:
How much power to give the Department of Homeland Security in helping shape federal cybersecurity policy. This summer, a revised version of U.S. ICE would grant DHS authority to review the cybersecurity budgets of civilian departments and agencies, a controversial move.

Whether an Office of Cyberspace, headed by a senior adviser, be established in the White House. That provision was in the original version of U.S. ICE, but had been excised over the summer in the latest version, perhaps because President Obama doesn't seem to want it. Instead, he promises to name a cybersecurity coordinator who would report to his national security and national economic advisers. Still, many lawmakers and cyber policymakers believe a White House cyber office is needed to properly address cybersecurity threats.

If the president should be granted authority to shutdown Internet traffic to and from the government and the nation's critical IT infrastructure. When introduced, the Cybersecurity Act stated the president "may declare a cybersecurity emergency and order the limitation or shutdown of Internet traffic to and from any compromised federal government or United States critical infrastructure information system or network." But the revision is less explicit, saying: "If the president finds it necessary for the national defense and security, and in coordination with relevant industry sectors, direct the national response to the cyber threat and the timely restoration of the affected critical infrastructure information system or network."