Comparing Cybersecurity Legislation
Valuable, Quick-Read Analysis of Competing Bills Before Congress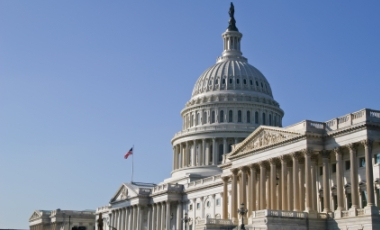 With the presidential and congressional elections fast approaching, and relatively few days left on the House and Senate calendars to consider legislation, little time is left for lawmakers to enact a meaningful cybersecurity law in 2012.
See Also: Live Webinar | Securing Mobile Endpoints to Protect IP in the Pharma Industry
Though compromise legislation is being mulled [see Breaking Cybersec Legislation Deadlock], any cybersecurity legislation that could find its way to the Oval Office would likely be derived from one of three bills before Congress.
Those bills are the House-passed Cyber Intelligence Sharing and Protection Act or CISPA [see With CISPA's Passage, What Next?] and two Senate measures, the Cybersecurity Act of 2012 [see Senators Unveil Major Cybersecurity Bill], sponsored by Sens. Joseph Lieberman, ID-Conn., and Susan Collins, R-Maine, and the Strengthen and Enhancing Cybersecurity by Using Research, Education, Information and Technology Act of 2012, or Secure IT Act [see Compromise in Air over Cyber Bill], authored by Sen. John McCain, R-Ariz.
The Heritage Foundation, the conservative think tank, posted on its website this past week an insightful, easy-to-read breakdown on the major policies each of the three major cybersecurity bills offer.
In introducing its breakdown, presented in a grid, the Heritage authors write that losses from cybertheft vary widely and may be as high as $400 billion in the West annually, adding:
"The specter of a crippling attack on critical industries, such as the electrical grid or the financial system, looms in the minds of many. Congress should not act before it considers the consequences of each bill. Within the bills are competing views on how to solve the nation's cybersecurity problems and each deserves closer inspection.
Heritage offers its analysis on the key policies the bills address. The analysis is thoughtful, though I don't agree with all of its conclusions, especially those that address regulation. Heritage generally opposes regulations because of its perceived potential to decrease innovation in an era when regulations can't keep pace with evolving technology, an argument I don't accept. Still, for those interested in what's behind the cybersecurity legislation before Congress, the Heritage analysis is a must read.