Cloud Computing: What's That?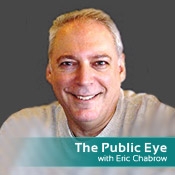 Despite the attention put on cloud computing by government leaders - Federal CIO Vivek Kundra is among its biggest champions - a sizeable number of IT decision makers in government say they're unfamiliar with the technology.
More than one-third of the nearly 200 respondents to an online survey conducted in February and March by the Lockheed Martin Cybersecurity Alliance say they're not familiar with cloud computing.
The survey findings, released Tuesday in a white paper entitled Awareness, Trust and Security to Shape Government Cloud Adoption, revealed that nearly one-quarter of the respondents from federal civilian, defense and intelligence agencies didn't know if their agencies use the cloud.
More of these IT decisions makers trusted - 40 percent - than distrusted - 28 percent - cloud computing. Yet, one-third felt neither way, meaning that well over half still don't believe cloud computing can be secure, for now.
But familiarity with cloud computing doesn't breed contempt for the technology. Breaking down the numbers further, the research showed that respondents who are involved in cybersecurity have more trust in cloud computing than overall respondents, 53 percent to 40 percent. Still, 20 percent of those involved in cybersecurity distrust cloud computing, compared with 28 percent of overall respondents. Nonetheless, according to the survey's authors:
"The awareness, trust and security issues that have limited federal government adoption of cloud computing appear to be more perceptual than prohibitive. Professionals who are most aware of and involved with cloud computing and cybersecurity generally trust the cloud model, and do not consider it a leading security vulnerability. The findings suggest cloud utilization is poised for rapid gains as awareness of cloud computing and the related cybersecurity implications grow."
Cloud computing remains a mystery to many in government IT. About one-fifth of the respondents involved in cybersecurity are unfamiliar with cloud computing, while nearly half of respondents who are familiar with the technology aren't involved in IT cybersecurity. Says the authors:
"These findings illustrate awareness gaps among professionals who will be investigating, implementing, using, securing and managing cloud computing. Conversely, this data may also suggest that implementing and managing cloud computing platforms within federal agencies will require cross-functional discussion among both IT policy and IT implementation professionals.
The study's authors contend that cloud computing service providers and potential users must raises the level of awareness - and trust - if widespread adoption of the computing model in government is to occur. Despite their doubts, the authors spin the results with a bit of optimism:
"The data reflects barriers to adoption, but adoption rates and user experiences show the barriers can be overcome. Respondents who know cloud computing best trust it most. For example, those who are familiar with cloud computing tend to implement it, those who implement expand their use by accessing multiple applications through the cloud, and professionals who are most involved in cybersecurity have more trust in cloud computing than IT decision makers at large.
Advocates of cloud computing in the government have their work cut out to educate the federal IT community about the benefits and security of cloud computing. It's a calling that is already underway, and should intensify in the coming months.