Citizens Help Bake "Cookie" Recipe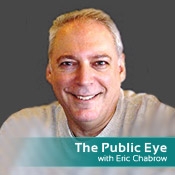 The webpage is an example of citizen engagement in action, how the Internet brings the government closer to its citizenry and vice versa. Citizens and government employees are posting their views about whether the Office of Management and Budget should change its policy to allow federal agencies to use persistent cookies. "This may sound like arcane, boring policy - but it is really important in the online world," Bev Godwin, director of USA.gov, the federal government portal, writes in the White House blog. (See Fed Cookie Policy Details Emerge.)
Using the Internet to vet such proposals also allows citizens to see what others have to say about the proposal. What would be interesting is to expand this message board to a wiki, and see what kind of proposal citizens can create.
This may sound like arcane, boring policy - but it is really important in the online world.
In the nine years since OMB restricted persistent cookies - a small piece of browser software that tracks and authenticates web viewing activities by users - website cookies have become more mainstream as users want sites to recognize their preferences or keep track of the items in their online shopping carts. (Read my earlier blog: Uncrumbling the Federal Cookie Policy.) OMB policymakers seek the same cookie use for government agencies, but seek to solicit citizen (and federal employee) response before acting.
"Let your voices be heard," Godwin writes. "Help us help you."