Chatter Intensifies on Cyber Legislation
Administration Puts on Full-Court Press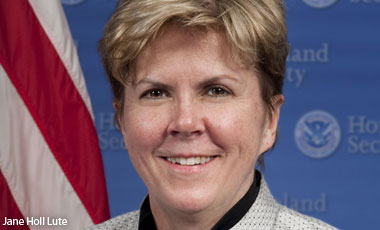 The blogosphere, or at least the part that focuses on U.S. government IT security, is alive with rants and observations about cybersecurity legislation before Congress.
What's prompting the chatter has been increased activity in the House on several cybersecurity measures [see House Panel Approves Cybersecurity Bill and Cyber Regulation Lost in a Time Machine] and the expected introduction - perhaps in days - of comprehensive IT security legislation in the Senate [see Senate to Take Up Infosec Bill in Early 2012].
See Also: Live Discussion | Securing Business Growth: The Road to 24/7 Threat Detection and Response
(On Friday, the Senate Homeland Security and Governmental Affairs Committee announced it would hold a hearing on Thursday, Feb. 16, on that pending legislation its sponsors call Securing America's Future: The Cybersecurity Act of 2012.)
The latest blog comes from the No. 2 official at the Department of Homeland Security, Deputy Secretary Jane Holl Lute, who in a post Friday (Feb. 10) touts President Obama's cybersecurity legislative initiative [see White House Unveils Cybersecurity Legislative Agenda] that she contends furnishes the tools needed to execute the government's cybersecurity mission more effectively [see Push on for Comprehensive Infosec Bill].
Lute doesn't present anything new in her blog, but the fact that a high-ranking DHS official - the deputy secretary is the department's chief operating officer - publicly addresses cybersecurity legislation reinforces the importance to the administration of Congress enacting such measures soon, especially those to the liking of the White House.
Lute's tone in the blog promotes cooperation between the government and private sector in safeguarding the nation's critical information infrastructure, those mostly privately owned networks that control the flow of money, energy, food and other vital things society needs to function. Lute writes:
"Cybersecurity is a shared responsibility in which all players have a role to play - government, private sector and individuals. By making it easier to work together, we will better be able to protect cyberspace and the critical infrastructure upon which we all rely."
Emphasizing cooperation between government and the private sector could be seen as a response to some bloggers who contend the comprehensive bill being readied for the Senate would contain provisions to give the president a so-called kill switch to shutdown Internet traffic in a national emergency [see Senators: No Internet Kill Switch in Bill], which critics contend gives the chief executive too much power over privately controlled networks.
Rumors propagated by some bloggers have the Senate bill containing elements of SOPA - the Stop Online Piracy Act - controversial legislation withdrawn a few weeks back to block American traffic to foreign websites deemed to be trading in pirated intellectual property, a move some contend threatens Internet freedom [Are Anti-Piracy Laws Really Needed?].
In her blog, Lute, makes no reference to SOPA, but says the administration remains committed to ensuring the safety of cyberspace that promotes innovation and prosperity and protects privacy and civil liberties, adding:
"Together with public and private sector partners, we are working to build a safe, secure cyberspace where the American way of life can thrive."
Commentary on cybersecurity legislation will intensify when the Senate bill is introduced, and Lute promises that the administration in the coming weeks will share more of its insights on securing cyberspace.
You can bet on both to happen.