Cash on the Rise?
Reports Offer Differing Views on Payments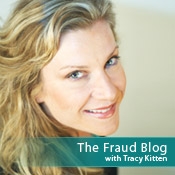 In the payments arena, we often look to Europe for glimpses of what the future might hold. In the ATM space, European banks were the first to move to automated or imaged cash and check deposits. They also were the first to move to teller-less branches. And European banks have been the first to migrate toward EMV.
So, it was with a bit of puzzlement and skepticism that I closed my afternoon yesterday by reading two recent reports about future card and cash use in Europe.
The number of U.S. dollars in circulation today is more than 40 percent greater than it was 10 years ago.
Retail Banking Research Ltd., a well-respected research firm based in England, late last week released results from a new global survey that focuses on the future of expected card use. The study, "Global Payment Cards Data and Forecasts 2009-2014," which includes analysis of 65 primarily European countries (though statistics from North America and Asia-Pacific also are included), suggests that debit card use will soon outpace the use of credit cards and cash. According to RBR, in the 65 countries that were surveyed, the number of payment cards in use increased 5.8 percent, to 7.4 billion, in 2009; by 2014, RBR estimates that number will reach 10.1 billion, continuing to cut into the use of cash.
"Cardholders are expected to become more comfortable using cards where they would have used cash in the past," the report states. "This trend will be encouraged by campaigns by the banking community and the rollout of contactless technology."
Then I turn to another report, which also highlights European spending habits. This one, released in July by London-based research firm Ovum, part of the Datamonitor Group, cites cash stats released by the European Central Bank. Ovum states: "Despite the increasing popularity of debit cards and the rise of contactless and mobile payments, the amount of cash in circulation is constantly on the rise."
In fact, European Central Bank figures show that the number of banknotes in euro-using countries is growing annually by 9 percent. In the United States, the trend is similar. Cash production continually increases, year over year. According to Ovum, the number of U.S. dollars in circulation today is more than 40 percent greater than it was 10 years ago.
I recently blogged about a return to cash, when I shared some perspective about my personal losses associated with a debit card breach. After my card number was somehow compromised, likely the victim of skimming, my checking account was drained. And though the process of getting the lost funds refunded was relatively painless, it was a hassle, nonetheless.
I suggested then that the episode was pushing me back to using cash, and it has. I don't want to go through that headache of having my account compromised again, nor do I want to take the risk of losing some other part of my identity because a hacker or fraudster is able to easily garner personal information after getting into my accounts via a debit swipe.
But even Ovum, which in its report encourages banks to enhance their ATM networks to keep up with growing demands for cash, suggests cash will one day be obsolete. Citing research from the European Payments Council, Ovum says increases in debit use by 2050 will make cash and coin use redundant. The push for more card transactions makes sense, Ovum argues, because of the expense associated with cash and coin use. RBR estimates the use of notes and coins costs every person in Europe about 130 euros (U.S. $169) per year.
I don't know that I agree with either report, but I'm open to see what the future holds. I do agree that the banks want consumers to use their cards more often; but I don't see the use of debit increasing if debit fraud continues to grow. And I don't think I'm alone in my thinking. Just last month, a police department in Florida recommended consumers only use cash when they pay for gas, because of dramatic increases in the number of pay-at-the-pump skimming attacks.
Maybe RBR and Ovum are banking on a U.S. migration to EMV. Or maybe they are discounting the increasing threat debit fraud is posing for future mag-stripe transactions. Either way, as the current industry concerns stand, I have to say I'm not quite sure these two European examples are ones the U.S. can look to for perspective on the future. But I'd like to know what you think.