The Case for a Digital Social Security Card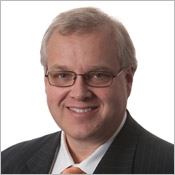 The problem is that the Social Security number is very vulnerable to theft and misuse, even though it is the foundation of almost every U.S. citizen's identity. A paper card certainly does nothing to help protect the Social Security number printed on it.
With a technology makeover, however, that could all change. The Social Security card has the potential to become a digital identity credential that would play an active role in protecting people's identities and fighting fraud.
The Social Security card has the potential to become a digital identity credential that would play an active role in protecting people's identities and fighting fraud.
The key to this evolution is to make the Social Security card an electronically enabled, secure credential based on biometrics and smart card technology. This would allow the citizen to be in control of their social security number and protect their identity.
The paper card could be replaced with a credit card-sized piece of plastic that contains a small computer, or microprocessor, with special security software that actively protects the owner's Social Security number. This technology, more commonly known as a Smart Card, has been used around the world in many similar situations. It is a proven technology, is very secure and based on international and national standards. To use the Social Security number, both the new digital Social Security card and its owner have to be present. The secure computer and biometric in the card provide digital verification. It is easily carried, works both online and in person, and the owner's own fingerprint biometric and other security features protect against the misuse of a lost or stolen card.
A major advantage is that the fingerprint template (not the whole fingerprint image) can be securely kept in the microprocessor card. Using a technology called match-on-card, the verification is actually done on the card's microprocessor. People will appreciate that they are carrying their fingerprint template with them instead of having copies of it stored in terminals or databases, or traveling across networks and the Internet. There will be no need to have access to a biometric database when undertaking a one-to-one biometric match - it can be done off-line.
A digital Social Security card completely turns the tables on fraudsters, because just knowing a Social Security number will no longer be enough to be able to use it. In effect, this renders stolen Social Security numbers useless to fraudsters.
It also solves additional problems. It provides a reliable solution to the problem of immigration enforcement and employment verification with e-verify, while working within existing systems. It provides a way to make government more efficient by providing increased secure access to personal services online. And it can spawn multiple "persona" identities rooted from the trusted credential in areas such as financial services, healthcare and other industries beset by fraud.
We will still have many identifiers in different parts of the government and in the private sector, as we do today. But the digital Social Security card will protect the individual's root identity in a way that would be far more secure and private than it is now, something a paper card could never achieve.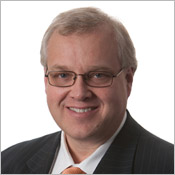 Neville Pattinson, CISSP CIPP, is the vice president of government affairs and business development at Arlington-based Gemalto North America. He is on the executive committee of the Smart Card Alliance Identity Council and sits on the Department of Homeland Security Data Privacy and Integrity Advisory Committee. He can be reached at neville.pattinson@gemalto.com. Gemalto, the world leader in digital security, last year supplied more the 1.4 billion secure personal devices for mobile connectivity, identity and data protection, credit card safety, health and transportation services, e-government and national security.