Carper: Best Cyber Defense is a Cyber Offense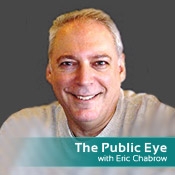 The United States undoubtedly has created virtual weapon to use against potential enemy nations. It's a matter I discussed recently with Sen. Tom Carper, the Delaware Democrat who chairs a Senate subcommittee that provides oversight to federal government information security. Here's what he said:
"Given what we've seen in Georgia and the interest of other nations, including those that might not have our best interests at heart, I would presume that we are developing counter strategies to those tactics to be used against us.
You know the old saying, 'The best defense is a good offense?'
"A next step for me would be to be able to not just to counter those strategies used against us, but to do so in a way to almost create a boomerang effect, so when attacked, be able to damage other nations in their efforts to undermine us.
"I'm not sure if we're doing this or not; I just don't know, it's above my pay grade. But part of me says I'd be surprised if there weren't some parts of our nation whether our military or national security units that haven't been focused on how do we deter other nations from using these tactics against us.
"You know the old saying, 'The best defense is a good offense?' With that in mind, the idea is to have tools in our toolbox that would enable us to deter others from coming after us by going after them first in a real-world confrontation."
Click here to listen to the rest of my interview with Carper, addressing the government's cybersecurity challenges and Federal Information Security Management Act reforms.