Bold Ideas: Does Panel Have the Courage?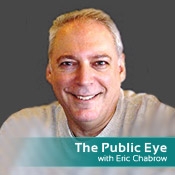 Future recommendations from the Commission on Cybersecurity for the 44th Presidency will only be made if they are new, implementable and bold. Bold is the key word here.
That's my takeaway from the conversation I had Monday with retired Air Force Gen. Harry Raduege, co-chair of the commission, about its meeting of last Friday, in which he identified three key areas the panel is exploring for potential future recommendations: cybersecurity workforce; dynamic defense, also known as situational awareness (or knowing what the enemy is up to in your IT system); and international engagement. (The audio of my interview with Raduege will be posted in the coming days.)
There's no guarantee that the commission will issue a second report, not necessarily for a lack of novel, implementable recommendations, but the potential inability of panel members to reach a consensus on a bold idea. Said Raduege:
"The deeper you go into some of these (topics), and the fact that if you're going to have some sort of a bold movement forward, that gets out of some individual's comfort zone. We can just make some recommendations that have either been stated in the past or are not very bold in nature, and I do not think that would serve what we're trying to do with our commission at all.
The bipartisan commission with a membership that includes lawmakers, former top government and military IT and cybersecurity practitioners - Raduege once headed the Defense Information Systems Agency - and leading IT security thought-leaders won praise for its first and so far only report in December 2008. That document served as a basis for the development of President Obama's cyberspace policy as well as most major IT security bills before Congress.
Will there be an encore performance? Perhaps. But that's not a bold answer, is it?