Aunt Janet Wants You!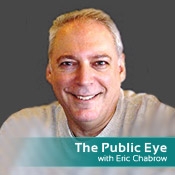 Sounding a lot like Uncle Sam recruiting soldiers for the Army, Homeland Security Secretary Janet Napolitano in a webcast Tuesday pitched a career as a cyber professional at DHS, with the call "your nation needs you."

Napolitano, the highest ranking and most visible champion of cybersecurity in the Obama administration, reminded her web audience that DHS has been given expedited hiring authority to bring aboard 1,000 skilled IT security experts over the next three years.
"And here is our message to those professionals and future-professionals: Not only does DHS want you, your nation needs you. We need our best and brightest, our finest computer scientists and engineers, mathematicians and innovative thinkers."
Napolitano said some of the newly hired will work in the National Protection and Programs Directorate while others will join the Secret Service or Immigration and Customs Enforcement to help stop international financial criminals or sexual predators. The secretary appealed to potential recruits excitement for new challenges and patriotism.
"We're a new department, but we're an exciting and dynamic one, with a strong and clear mission. At DHS, you'll work hard and you'll be pushed because the stakes are high. And you will have ... chance to make a difference and to serve your nation."
* * *
Related blogs: