ATM Skimming: No More Mag Stripe?
Increased Incidents Push EMV Countries To Chip-Only Cards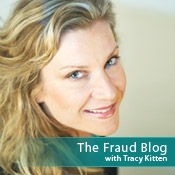 Card fraud in the U.S. is growing. Part of that growth may be attributed to the United States' continued reliance on the mag stripe -- an easily skimmed technology that pales when compared with the chip technology mandated by EMVCo, the body responsible for overseeing and issuing guidelines for the Europay, MasterCard Visa standard, better known as EMV. That EMV chip standard has been or is being deployed in virtually every global market except the U.S.
I understand our reluctance to make the shift to EMV. It's going to be expensive. Our payments and processes infrastructures are diverse and in many ways disjointed, relative to other markets where payments connections are more uniform. And although fraud levels are escalating, they have not hit the proverbial tipping point -- meaning U.S. financial institutions have little incentive to make huge investments to replace their existing card bases.
Unfortunately, as long as European EMV cards have a magnetic stripe on them, that stripe is vulnerable to skimming.
That's been the argument we've been able to hide behind for, oh, about a decade now. But that argument is getting leaky, and one of the primary reasons it's not holding so much water is because our continued reliance on the mag stripe is not just adversely affecting U.S. cardholders; it's impacting cardholders throughout the world.
Last month, the European ATM Security Team, better known as EAST, a nonprofit organization that focuses on ATM crime, published its updated European ATM Crime Report, which tracked ATM skimming attacks in Europe between January 2010 and June. The report includes information from Austria, Belgium, Cyprus, Denmark, Finland, France, Germany, Greece, Ireland, Italy, Liechtenstein, Luxembourg, Malta, the Netherlands, Norway, Poland, Portugal, Slovakia, Spain, Sweden, Switzerland and the United Kingdom.
Despite that EMV has been widely adopted throughout most of those European nations, the report found that incidents of card skimming had jumped 24 percent during that six-month period -- the greatest percentage jump and increase in number of attacks since EAST began reporting ATM skimming figures in 2004. Reported skimming attacks on ATMs totaled 5,743 for the first six months of 2010 -- an increase of nearly 1,000 since just last year.
"The industry is concerned to see the number of attacks rising after the substantial investment that has been put into EMV (chip and PIN) technology, a field where Europe is leading the rest of the world," states EAST Director Lachlan Gunn in a news release about the report. "Unfortunately, as long as European EMV cards have a magnetic stripe on them, that stripe is vulnerable to skimming."
To address the concern, certain markets in Europe are issuing chip-only debit cards -- which means more POS devices and ATMs will likely only accept chip cards in those countries. What will U.S. cardholders do when traveling overseas with their mag stripe cards? Well, they won't be paying with plastic, I predict.
But who can blame these countries for taking that approach? They've made huge investments of time and money to move away from the mag stripe. The only reason the mag stripe lingers in Europe is because of the need to facilitate and accommodate global payments -- i.e., the U.S. holdout. And the cards that are skimmed in Europe are not being compromised in Europe. They're being compromised in the U.S., where fake mag stripe cards that don't have chips are easy to use.
This notion that the world needs to share the same payments platform is something Fed Reserve executive Richard Oliver, an outspoken supporter of a move to EMV in the United States, feels very strongly about. And I have to agree with him. If fraud does not push us to make the move to a chip-based standard, globalization should.