At Bat: Lineup of Infosec Subcommittees' New Leaders
Who's on First? Parties Pick Panel's Chairs, Ranking Members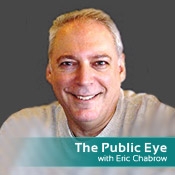 Like managers handing umpires their teams' opening-day lineups (spring training is underway, after all), congressional committee chairs are issuing the rosters of members of subcommittees with IT security oversight for the 112th Congress, including their chairmen (and they're all men) and ranking members.
Most legislative initiatives originate in congressional subcommittees, and the lawmakers on these panels will have more influence in shaping cybersecurity legislation than their colleagues. Also, IT security has been a bipartisan issue, so ranking and minority members of these panels could have more sway on cybersecurity than on other issues before Congress (see Political Lovefest Over Cybersecurity).
House of Representatives
In the House, the Committee on Oversight and Government Reform - chaired by Darrell Issa, R-Calif. - has been traditionally the panel where most major IT security reform originates, the E-Government Act and the Federal Information Security Management Act, for instance. The committee's panel with IT security oversight is the Subcommittee on Technology, Information Policy, Intergovernmental Relations and Procurement Reform, chaired by James Lankford, R-Okla., with Gerald Connolly, D-Va., serving as ranking member.
Also set to show off its infosec sway is the House Homeland Security Subcommittee on Cybersecurity, Infrastructure Protection and Security Technologies, chaired by Daniel Lungren, R-Calif., with New York Democrat Yvette Clarke, its former chair, as ranking member (see Getting a Consensus on Regulating Data). Among the committee members is Texas Republican Michael McCaul, who co-chairs the House Cybersecurity Caucus (see Lawmaker: Pressing Need for Cybersecurity Law).
Last year, Congress failed to enact any major cybersecurity legislation - except for provisions affecting only the Defense Department in the National Defense Authorization Act - but the House last February passed the Cybersecurity Enhancement Act by a 422-5 vote (see House Passes Cybersecurity Enhancement Act). The measure was the product of the House Committee on Science and Technology, now known as Science, Space and Technology, and its two subcommittees: Technology and Science and Research and Science Education. Science and Technology will be chaired by Benjamin Quayle, R-Ariz, and son of former Vice President Dan Quayle. Its ranking member is the panel's former chairman, David Wu, D-Ore. (see Giving NIST New Tasks to Safeguard U.S. IT ). Research and Science Education is headed by Mo Brooks, R-Ala., with its former chairman Daniel Lipinski, D-Ill., as the rank member. Lipinski was the principal sponsor of the Cybersecurity Enhancement Act (see Is Behavioral Cybersecurity R&D Necessary?).
The vice chairman of the House Armed Services Committee, Mac Thornberry, R-Texas, also will chair the panel's Emerging Threats and Capabilities Subcommittee, with James Langevin, D-R.I., and co-chair of the House Cybersecurity Caucus serving as ranking member (see High Rank for Cyber Czar ). Speaker John Boehner tapped Thornberry to lead an initiative to figure out how the House could more efficiently tackle cybersecurity legislation and oversight with many committees claiming jurisdiction (see Texan Emerges as House Infosec Leader).
Senate
Over in the Senate, the main panel with IT security oversight is Homeland Security and Governmental Affairs, headed by chair Joseph Lieberman, ID-Conn., and ranking member Susan Collins, R-Maine. The panel's subcommittee with IT oversight - Subcommittee on Federal Financial Management, Government Information, Federal Services and International Security - is again chaired by Thomas Carper, D-Del. (see Reasoning Behind Enhancing DHS Infosec Prowess). But instead of John McCain, R-Ariz., as ranking member - he's still on the subcommittee - the ranking member is Scott Brown, R-Mass.
Like Homeland Security and Governmental Affairs, where the chair leads IT security initiatives, so does the chairman of the Energy and Commerce Committee, Jay Rockefeller, D-W.Va., who like Lieberman has a Mainer as an IT security legislative partner, Republican Olympia Snowe. Snowe serves as the No. 2 GOP member on the Subcommittee on Communications Technology and the Internet, chaired by John Kerry, D-Mass. The ranking member is Arizona's John Ensign.
From time to time, the Judiciary Committee tackles IT security issues, particular privacy. Al Franken, D-Minn., chairs the Subcommittee on Privacy, Technology and the Law; Tom Coburn, R-Okla., is its ranking member.
Now it's time to play ball.