Analyzing Terrorists Blogs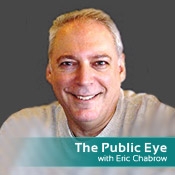 In a call for proposals aimed at small businesses, posted on Tuesday, the Air Force seeks to assess blog and Internet media behavior of terrorists and measure respondent behavior.
Here's the description of the Air Force plan:
The intent of this research project is to identify website media's role in influencing terrorist behavior.
Many cultures use religious doctrine out of context as a methodology to sway personal opinion and support terrorist actions. We know that terrorist/extremist actions are used to incite fear in people to force them into willing or unwilling support. We also know that terrorists are good at bringing people into their philosophical fold by playing on their feelings of inadequacy in a multicultural environment, i.e. Muslims living in Western countries. They use whatever means is at their disposal to manipulate people into a set of beliefs. One of these means is via utilization of the Internet. This aspect of cyber terrorism can be defined as a methodology to recruit persons to a belief or ideology that gives them justification for their terrorist actions. Previous research in this area has not considered measures of effectiveness relative to the use of the Internet and other media to recruit supporters.
We cannot research the entirety of terrorist methods of behavioral manipulations in this one project, but we can portion off one concept of influence, that being the cyber world of the Internet. The intent of this research project is to identify website media's role in influencing terrorist behavior. Terrorist groups use the Internet to create blogs and other types of websites in their recruitment campaigns. The development of these websites profess group propaganda integrating audio-visual and phraseology (speech acts) intensified by religious rhetoric.
The study will use an established baseline of websites that have been identified as extremist websites and parse out readily available demographic information (gender, ethnicity, country, etc.). The information sought is what is given freely on the "open" internet. One other aspect of the research is to measure the effectiveness of the websites to drawing potential supporters by analyzing "open" internet site responses in the public domain. Use of analytical software tools using intelligent schemas to parse data is necessary.
According to the request for proposal, contractors would focus on media impacts on terrorist activities in the following ways:
Assess the psychological, social, and cultural norms through the expertise of cultural professionals within specific cultures.


Develop measures that will validate behavioral changes relative to a communication model.


Determine through analysis if cyber recruiting can determine terrorist movements and predict attacks.
Initially, the contractor is being asked to identify and define behavioral and communication models used in marketing and advertising within cultures; design a metric of terrorist audio/visual website development commonalities that will help determine potential terrorist methodologies for recruiting supporters; design analytical software tools using intelligent schemas to parse data; and create a proof of concept software tool with data analysis and quantitative and qualitative measures.
And, all for $100K. Is that a good deal for them, for us?