Blockchain & Cryptocurrency , Cryptocurrency Fraud , Fraud Management & Cybercrime
Bipartisan US Senate Bill Eyes Cryptomining Oversight
Senators Introduce Bill to Task Treasury Department with Mining Assessment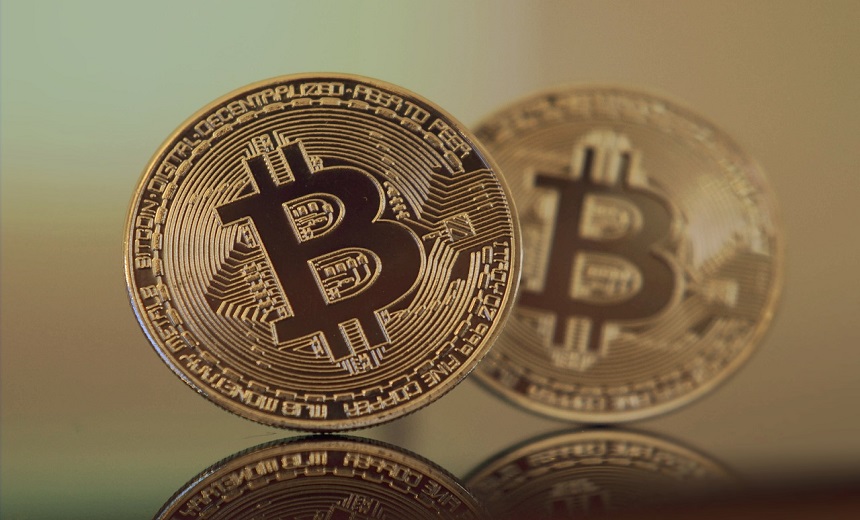 A bipartisan bill has been introduced in the U.S. Senate which, if passed, would find the Treasury Department actively monitoring cryptocurrency mining abroad, as well as its ultimate impact on U.S. supply chains for critical resources, including semiconductors.
See Also: JavaScript and Blockchain: Technologies You Can't Ignore
The legislation, introduced on Monday by Sens. Maggie Hassan, D-N.H., a member of the Homeland Security and Governmental Affairs Committee, and Joni Ernst, R-Iowa, would require the Treasury Department to submit its cryptomining findings to Congress. Of particular interest would be how other nations are embracing and/or regulating the activity, in which cryptocurrency is generated through the use of high-power computers solving cryptographic equations.
As part of the bill, the Treasury Department would quantify the amount of cryptocurrency mined in the U.S. - and in nations such as China - since 2016.
"In order to strengthen U.S. competitiveness, our government must get a better handle on the role that cryptocurrency is playing in the global economy and how it is being leveraged by other countries," Hassan said.
Michael Fasanello, who has served in various roles within the U.S. Justice and Treasury departments, including for Treasury's Financial Crimes Enforcement Network, or FinCEN, tells Information Security Media Group that the move "is liable to tax department resources at a time when they ought to be focusing on collaborating with Congress and private industry on appropriately scoped compliance regulation to protect the crypto ecosystem from illicit actors, while … encouraging innovation."
Conversely, Neil Jones, a cybersecurity evangelist for the firm Egnyte, tells ISMG, "[This] bipartisan legislation is a breath of fresh air for the cybersecurity industry. … It is a sound idea for the Treasury Department to track how other nations are using and mining cryptocurrency, since foreign countries are using it more extensively."
Evaluating Supply Chains
Treasury would also be tasked with identifying vulnerabilities, including those related to "supply disruptions and technology availability of the global microelectronic supply chain," the bill states.
Semiconductors are used in computers that mine cryptocurrency - an activity that generates a sizable carbon footprint due to its dependence on electricity. Many experts say it also exacerbates the ongoing global chip shortage. As cryptocurrency prices have surged, so too has demand for mining equipment, thus skewing the market, which otherwise includes chips for phones, laptops, TVs, vehicles, and more.
Earlier this year, auto manufacturers cut production due to the chip shortage, while smartphone makers delayed product launches, according to the Financial Times.
Hassan said of the proposed legislation: "I'm glad to partner across the aisle with Senator Ernst to help ensure that the Treasury Department stays on top of the use of cryptocurrency, including how it can impact our supply chains."
Target Ransom Enablers?
On the proposed bill, Egnyte's Jones also tells ISMG that overall, "Cryptocurrency tracking is likely to be 'easier said than done,' especially in countries that lack fundamental economic transparency and where formal financial reporting mechanisms aren't in place."
He recommends the Treasury Department focus its initial efforts on countries that "are known to be active recipients of ransom payments and are known sources of ransomware-as-a-service providers, including Russia."
Further, Fasanello, currently the director of training and regulatory affairs for the firm Blockchain Intelligence Group, adds, "A better approach would be for Treasury to collaborate with State, Commerce, and other federal partners with a task force designed to monitor the impact of foreign mining on domestic supply chains."
Regulators Circling Crypto
Earlier this month, Hassan called on multiple federal agencies, including the Treasury Department, to address current aspects of the cryptocurrency market that allow for criminal usage - including cyberattacks.
Additionally, last week, the Treasury Department blacklisted Russia-based cryptocurrency exchange Suex for allegedly laundering tens of millions of dollars for ransomware operators, scammers and darknet markets. It was the first such designation for a virtual currency exchange and part of the Biden administration's efforts to undermine ransomware's financial infrastructure (see: US Treasury Blacklists Russia-Based Crypto Exchange).
Further, U.S. Securities and Exchange Commission Chair Gary Gensler testified before the Senate this month and again called for comprehensive cryptocurrency regulations, citing a need to reduce cybersecurity risks, other market risks, and criminal efforts to defraud investors (see: SEC Chair Pushes for Additional Cryptocurrency Regulations).
Before the Senate Banking Committee, Gensler defended the SEC's ability to enforce securities laws against cryptocurrency companies, although several Republican lawmakers cited a "lack of clarity" in enforcement efforts, including around stablecoins, which are cryptocurrencies pegged to the U.S. dollar.
Elsewhere, China's central bank announced late last week that all cryptocurrency transactions are illegal - due to extreme volatility and potential national security risks, according to The Hill. Banks and nonbanking payment entities in China will be barred from offering crypto services, the report indicated.