Legislation & Litigation , Standards, Regulations & Compliance
Bill Introduced to Ban Federal P2P Networks
OMB Would be Tasked to Develop Procedures to Allow Exceptions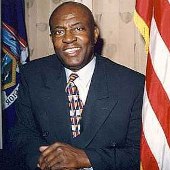 Legislation to ban in most instances peer-to-peer file sharing software in the federal government was introduced Tuesday by Rep. Edolphus Towns, the New York Democrat who chairs the House Oversight and Government Reform Committee.
"We can no longer ignore the threat to sensitive government information that insecure peer-to-peer networks pose," Towns said in a statement accompanying introduction of the measure, known as the Secure Federal File Sharing Act, HR 4098. "Voluntary self-regulations have failed so now is the time for Congress to act."
The legislation would prohibit the download, installation or use by government employees and contractors of open-network peer-to-peer file sharing software on all federal computers, computer systems and networks, including those operated by contractors on the government's behalf.
Within 90 days of enactment of the bill, the director of the Office of Management and Budget, with the advice of the federal chief information officer, would develop a procedure for exceptions to the peer-to-peer software ban. Among the exceptions: the necessity to conduct day-to-day business operations of a business, to complete a specific task or project and augment a law enforcement investigation.
The bill also would require OMB to submit annually to House and Senate oversight committees a report justifying each approved open-network, peer-to-peer file sharing software program and an inventory of agencies where such programs are deployed.
Peer-to-peer technology lets share files on their computers directly with other users on a P2P network. Towns said that 20 million people share files over P2P networks at any given time resulting in far greater security risks.
According to Towns, during the past year, highly sensitive information was discovered on open file sharing networks including the electronic schematics to the President's helicopter, Marine One; the financial information belonging to Supreme Court Justice Stephen Breyer; the location of a U.S. Secret Service safe house for the First Family; and, most recently, the highly confidential House Ethics Committee document containing the list of ongoing investigations.
"The time has come to put the proper file sharing restrictions in place," Towns said.