Cyberwarfare / Nation-State Attacks , Fraud Management & Cybercrime , Social Media
Biden Rescinds Executive Orders Banning TikTok, WeChat
US Commerce Department Will Conduct Its Own Review of Chinese-Made Apps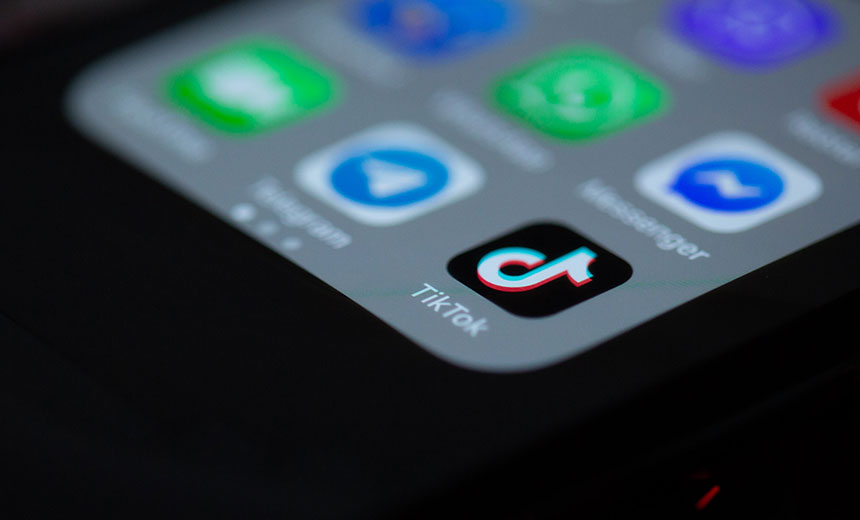 The Biden administration rescinded a number of Trump-era executive orders Wednesday that sought to ban Chinese-made social media apps, such as TikTok and WeChat, from the U.S. over national security concerns - specifically the amount of personal data that these apps collect on American citizens.
See Also: Live Webinar | Generative AI: Myths, Realities and Practical Use Cases
In a new executive order published Wednesday, President Joe Biden ordered the U.S. Department of Commerce to conduct a larger review of Chinese-made applications to determine what data these apps may collect on U.S. citizens and whether that information is shared with China's government.
The new Biden executive order also reverses U.S. bans on eight other Chinese-made apps that former President Donald Trump announced in January just before he left office.
Instead of focusing on individual applications and software, the Biden administration is signaling that it will take a more expansive approach, reviewing all Chinese-made products to determine if they pose a threat to U.S. national security or cybersecurity
"This [executive order] directs the use of a criteria-based decision framework and rigorous, evidence-based analysis to address the risks posed by information and communications technology and services transactions involving software applications that are designed, developed, manufactured, or supplied by persons that are owned or controlled by, or subject to the jurisdiction of a foreign adversary, including the People's Republic of China, that may present an undue or unacceptable risk to the national security of the United States and the American people," according to a fact sheet published by the White House on Wednesday.
In addition to reversing the bans, Biden is asking the Commerce Department and other federal agencies to make recommendations for how the U.S. can protect America's personally identifiable data, including healthcare and genetic information, from being bought or sold to companies - and their applications - that have connections to China, according to the White House.
Trump-Era Ban
In August 2020, Trump issued a series of executive orders that would have effectively banned the video-sharing social media app TikTok, which was created by the China-based firm ByteDance, from the U.S., citing concerns over whether the personal data collected by the parent company could be shared with the Chinese government (see: The Debate Over Trump 'Ban' of TikTok, WeChat).
A separate executive order issued at the same time targeted WeChat, another social media app that is similar to Facebook's WhatsApp and can allow users to also exchange money online.
Besides the ban, the Trump administration also sought to force ByteDance to divest its U.S. operations. At one point, Oracle and Walmart were working on a deal with ByteDance that would create a new company to oversee TikTok's American operations, but no formal agreement was ever announced and several published reports indicated that ByteDance had shelved the plan to see how the Biden administration might approach the issue.
Court Challenges
After the executive orders were issued, both ByteDance and Tencent, the parent company of WeChat, began challenging the executive orders in federal court. The Commerce Department allowed both apps to continue in the U.S., and the cases made their way through the legal system.
In a series of decisions, federal courts kept blocking the ban from going into effect. In one ruling from December 2020, a judge found that Trump likely exceeded his authority under the U.S. International Emergency Economic Powers Act (see: Second Federal Judge Blocks White House's TikTok Ban).
When Biden took office in January, the administration asked federal courts to delay other hearings about the bans on TikTok and other Chinese-made app to allow the White House time to study the previous executive orders and create its own policies.
New Approach
From the start of the Biden administration, the White House has taken its own approach on how it addresses national security and cybersecurity concerns when it comes to China.
In some cases, the Biden administration has kept some Trump-era policies in place, such as with telecommunication firm Huawei, which remains designated as a national security threat by the Federal Communications Commission, which restricts U.S. use of its technologies. The company is currently appealing this decision in federal court.
In other cases, however, the Biden White House has sought a different path, such as with its approach to the bans that targeted Chinese-made apps.
"I do expect that the engagement may shift to a more comprehensive strategy that takes into account not only how China's actions impact the United States, but also our partners and allies. I therefore also expect that the conversation and public discourse about such an approach will also shift," Megan Stifel, the executive director of the Americas for the Global Cyber Alliance, previously told Information Security Media Group (see: Biden Assesses US Policies on China Cybersecurity Issues).
On Tuesday, the U.S. Senate passed a bill that would invest $250 billion over the next five years to bolster investments in American technology and scientific research to help the U.S. better compete with China. Biden praised the legislation and is expected to sign it, according to The New York Times.