Acting Cybersecurity "Czar" Speaks Out
White House Hasn't Missed Step in Tackling Key Infosec Challenges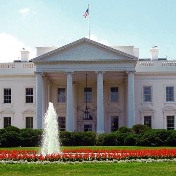 Chris Painter, White House acting senior director for cybersecurity, says the Obama administration isn't missing a step in tackling key information security challenges, even without a permanent cybersecurity coordinator.
"It's a mistake to think that without a coordinator we're not making progress," Painter told GovInfoSecurity.com after his presentation at the Federal Chief Information Officers Council's 2009 Federal Identity Management and Cybersecurity Conference on Tuesday. To conference attendees of federal infosec pros, Painter said: "I've been involved with cybersecurity for 20 years" - he prosecuted hacker Kevin Mitnick in the mid-1990s - "and I have never seen in my career so many people coming together with such a common purpose. It's very heartening to me, and we're making real substantial progress."
President Obama's Cyberspace Policy Review released in May outlined 10 near-term goals that the administration team has been addressing. The White House has established subcommittees to address those objectives that include enterprise architecture, civil liberties, education, international issues and research and development, Painter said.
Coordination, without a permanent cybersecurity coordinator, is well underway. Painter chairs weekly and biweekly meetings with key senior cybersecurity policymakers from various federal agencies, including those from Defense, Homeland Security and Justice departments to collaborate on cybersecurity. "We're dealing with all the agencies," he said. "This isn't an issue that will be resolved overnight. A coordinator will add a lot to this effort, but we're making progress on core issues. We're not sitting around."
Painter said one of the upshots of the 60-day cybersecurity review led by his predecessor, Melissa Hathaway, was the realization that many agencies have performed good work on solving cybersecurity challenges. "But there wasn't enough collaboration and communications between those different work streams," he said, characterizing them as "silos of excellence." It's the cybersecurity coordinator's office responsibility to serve as the "conductor" to have everyone come together to make federal-wide cybersecurity policy, Painter said.
Painter did not address when a permanent White House cybersecurity coordinator would be appointed. It's been nearly seven months since President Obama said he would name such an official, who would report to the White House national security and national economic advisors, a complex structure that some experts contend is the reason the job remains vacant. But Painter endorsed the dual-nature role of the job in protecting national and economic security. "If doing it right, these are mutually reinforcing concepts," he said. "If you have strong cybersecurity, you enable innovation to succeed."