Antisec Targets Government Security Site
Hacking Collective Retaliates Over Anti-Piracy Legislation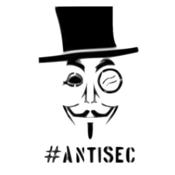 Members of the hacking movement known as Antisec claim to have disrupted OnGuardOnline.gov, a U.S. government website that provides consumers with online security tips, in retaliation for controversial anti-piracy legislation before Congress.

As of Tuesday afternoon Eastern time, OnGuardOnline.gov remained offline. In a message posted on Pastebin, the hackers have threatened to continue their attacks, explaining, "If SOPA/PIPA/ACTA passes we will wage a relentless war against the corporate internet, destroying dozens upon dozens of government and company websites.

See Also: Fireside Chat | Zero Tolerance: Controlling The Landscape Where You'll Meet Your Adversaries

"As you are reading this we are amassing our allied armies of darkness, preparing boatloads of stolen booty for our next raid. We are sitting on hundreds of rooted servers getting ready to drop all your mysql dumps and mail spools."

The posting hints at passwords, bank accounts and online dating details being threatened.
Fallout over PIPA and SOPA
A multitude of websites and hacktivists have protested the Senate's Protect Intellectual Property Act and the House's Stop Online Piracy Act (see 24-Hour Blackout to Protest Sections in Anti-Piracy Legislation), which, if enacted as originally drafted, would give the federal government authority to block access to foreign websites deemed to host pirated materials (see IP Protection Bills Threaten Internet). ACTA, in the hackers' message, refers to the Anti-Counterfeiting Trade Agreement, a proposed international agreement to establish international standards on intellectual property rights enforcement.
Aside from the OnGuardOnline.gov breach, the hacking collective Anonymous claimed it executed denial-of-service attacks on Justice Department websites after federal authorities on Jan. 19 shut down the file-sharing website Megaupload.com and arrested some of its leaders, including Kim Dotcom, the website's founder (see Hackers Target DoJ, FBI Websites).
A Justice Department statement says authorities charged seven people and two corporations with running an international organized criminal enterprise responsible for massive worldwide online piracy of numerous types of copyrighted works through Megaupload.com.
Authorities allege the criminal enterprise generated more than $175 million in criminal proceeds and is causing more than half a billion dollars in harm to copyright owners. The U.S. government charged Megaupload Ltd. and Vestor Ltd. with engaging in a racketeering conspiracy, conspiring to commit copyright infringement, conspiring to commit money laundering and two substantive counts of criminal copyright infringements.