Another CMS Official Steps Down
Second Departure Since Obamacare Site Woes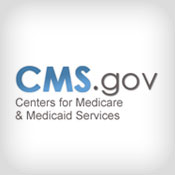 A second top-ranking official at the Centers for Medicare and Medicaid Services is departing in the wake of problems with the launch of HealthCare.gov, the website for Obamacare.
See Also: Live Webinar Tomorrow | Cyber Resilience: Recovering from a Ransomware Attack
Michelle Snyder, chief operating officer at CMS, was to retire on Dec. 31, Marilyn Tavenner, the agency's administrator, said in an e-mail to staff obtained by Information Security Media Group. The e-mail didn't mention the problems with HealthCare.gov. And it noted that Snyder had originally intended to retire from CMS at the end of 2012 but postponed retirement at Tavenner's request.
As COO, Snyder was in charge of the agency's day-to-day activities, and technology experts who built HealthCare.gov reported to her, the New York Times reported. In late September, shortly before the website was launched, Snyder signed an internal memo acknowledging that security controls for the website had not been fully tested and recommending a plan to reduce the risks, according to the Times.
In November, Tavenner announced that Tony Trenkle, CIO and director of information services at CMS, was leaving his post (see: CIO at CMS Stepping Down).
The two departures from CMS came after a series of congressional hearings probing the problems with the HealthCare.gov launch. In addition to the many technical woes that initially affected the accessibility and functionality of HealthCare.gov, members of Congress and others criticized the lack of an end-to-end security analysis and test before its Oct. 1 launch (see: Experts Answer Obamacare Questions).
New Chief Risk Officer
In a Dec. 11 blog, Department of Health and Human Services Secretary Kathleen Sebelius announced CMS will create the new position of chief risk officer to assess risk management practices across the agency, with an initial focus on the troubled HealthCare.gov website (see: CMS to Appoint Chief Risk Officer).
The creation of the new position is one of three steps HHS is taking to improve HealthCare.gov and prevent "the structural and managerial policies that led to the flawed launch of HealthCare.gov" from re-occurring, she wrote. Sebelius also is asking the HHS inspector general to review the agency's contractor performance and program management structure. And she's asking CMS to enhance employee training related to best practices for contractor and procurement management, rules and procedures.
After its early problems, HealthCare.gov is now functioning better following extensive repairs. And the Obama administration said Dec. 31 that more than 2 million Americans have signed up for insurance plans through the federal portal or state insurance exchanges.