Albania Recovers From Second Iranian Cyberattack
Border-Crossing Systems Back Online After Tehran Again Lashes Out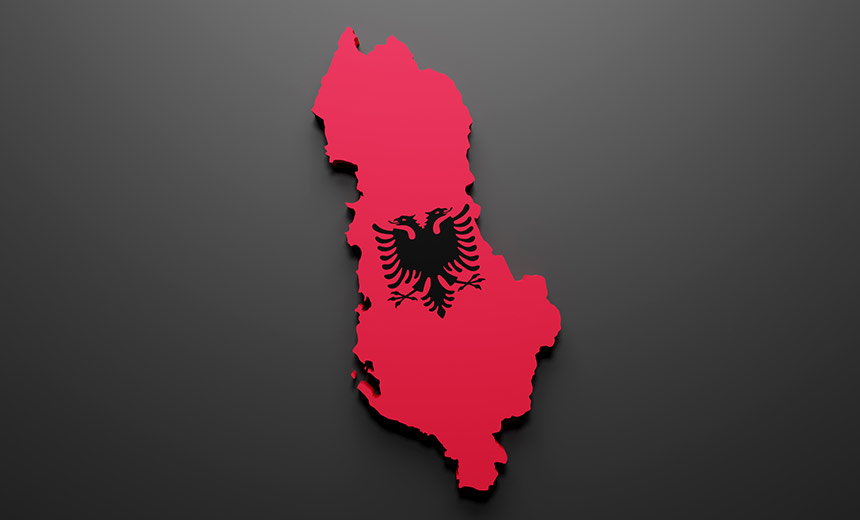 Albania blamed Iran for a cyberattack that temporarily disabled its border-crossing system just days after the country broke off relations with Tehran in a rebuke for launching an assault on Albania's online service portal for citizens.
See Also: Fog of War | How the Ukraine Conflict Transformed the Cyber Threat Landscape
Albania's Ministry of the Interior acknowledged the attack, tweeting on Saturday that its international entry and exit system was offline.
The two incidents were perpetrated by "the same aggressors," Albanian Prime Minister Edi Rama said. The first was a July attack that disrupted the main interface between citizens and the national government. Albania and the United States have fingered Iran for the attack while cybersecurity company Mandiant and Microsoft have released data pointing to Tehran as the perpetuator. NATO released a statement in support of the alliance member, condemning "such malicious cyber activities."
Rama on Sunday said the border-crossing system, the Total Information Management System, was back online and added that no data had been lost as a result of the newest attack.
The United States condemned the latest cyberattack, and Department of State spokesman Ned Price tweeted that the government is working alongside Albania and will "hold malicious actors accountable." The White House National Security Council added that the U.S. is supporting Albania's efforts to mitigate and recover from the cyberattack. Just days earlier, the Department of Treasury slapped Iran with further sanctions, a move with more symbolic than material effect (see: US Sanctions Iranian Spooks for Albania Cyberattack).
Total Information Management System is an integrated information management system that assists with criminal investigation, border control and overall police administration by facilitating access to data including vehicle registrations and visas. The U.S. government helped Albania implement the system during the early 2000s.
The Iranian Ministry of Foreign Affairs lashed out Saturday against newly imposed U.S. sanctions in a statement calling indicators of Tehran's responsibility for the summer cyberattack " hollow and unproven allegations."
The same statement went on to denounce Albania for settling members of the Mujahedin-e-Khalq, a group dedicated to overthrow of the Islamic Republic of Iran. Without directly naming the group, ministry spokesman Nasser Kanaani accused MEK of carrying out terrorism, cyberattacks and acts of "psychosocial war" against Iran.
About 3,000 members of MEK have settled in Albania in the past decade at the behest of the United States. Iran designates MEK as a terrorist group, as did the U.S. government from 1997 through 2012.