Acting Cyber Coordinator Named
Source: Permanent Cyber Leader Expected to be Announced Soon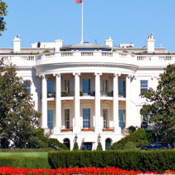 The much-anticipated naming of a federal cybersecurity coordinator is expected to be announced by President Barack Obama in the next week or so, says a source close to the matter. Meanwhile, an acting coordinator is holding the seat until then, according to Aneesh Chopra, U.S. Chief Technology Officer, who has interviewed candidates for the position and says a coordinator will be named soon.

The top candidate being discussed by observers is Frank Kramer, the former assistant Defense secretary in the Clinton administration, according to the same source, who declined to be named.

In the meantime, Chris Painter, a former FBI cybersecurity specialist, is acting coordinator, Chopra says. Painter replaces Melissa Hathaway, who resigned the position in August. Hathaway led a two-month White House-approved review of the nation's cyber policies shortly after Obama became president. Hathaway said when she resigned that she had withdrawn her application for the position, disappointed that it was taking the administration so long to fill the post.

Painter comes to the White House on detail from the Department of Justice, where he has been the deputy assistant director of the FBI's cyber division since September 2008.

Painter served as deputy chief of DoJ's computer crime and intellectual property section and was a criminal prosecutor in the U.S. Attorney's Office for the Central District of California in Los Angeles. As a prosecutor, Painter was involved in high-tech, intellectual property and computer crimes and was a computer crime and Internet fraud coordinator.

Obama promised in a May 29 speech to personally select the person to fill the cybersecurity coordinator position, seen as a key leader in the fight against cyber crime.

The recent spate of Distributed Denial of Service (DDOS) attacks in July against government agencies' websites illustrates the growing holes in U.S. cybersecurity, including identity theft, stolen intellectual property, sensitive military and government information and penetration of government networks.