2 LulzSec Members Plead Guilty
Assisted in Last Year's High-Profile Cyberattacks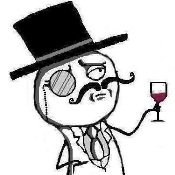 Two British members of the hacktivist group LulzSec have pleaded guilty in the UK to conspiring to attack high-profile targets, including the U.S. Senate and Sony, last year.
See Also: Live Webinar | Navigating the Difficulties of Patching OT
Ryan Cleary, 20, and Jake Davis, 19, pleaded guilty in London's Southwark Crown Court on June 25, according to National Public Radio.
Two other defendants, Ryan Ackroyd, 25, and a 17-year-old, have pleaded not guilty to the same charges. They face trial in April 2013, the news report explains.
LulzSec, or Lulz Security, last summer claimed responsibility for several large cyberattacks, including breaching the Senate, the Central Intelligence Agency, Sony and the Arizona Department of Public Safety.
Cleary also pleaded guilty to providing hijacked computer networks to hackers for use in distributed denial-of-service attacks, as well as altering and installing files on U.S. Air Force computers used to breach the Pentagon, NPR reports. He also faces a U.S. federal indictment, but Cleary's attorney claimed he's autistic, and any attempt to extradite him would be contested, according to NPR.
Other LulzSec Arrests
On April 5, Cody Kretsinger, the 24-year-old accused hacker linked to the breach that targeted Sony Pictures Entertainment, pleaded guilty to the role he played in the SQL injection attack that cost Sony more than $600,000 in damages.
In March, authorities used hacker-turned-informant Hector Xavier Monsegur, known by the hacker handle Sabu, to nab five other hackers. All five were aligned with the hacking collectives Anonymous and LulzSec, linking them to digital assaults on American and other nations' government websites, financial services companies, government contractors and media companies.